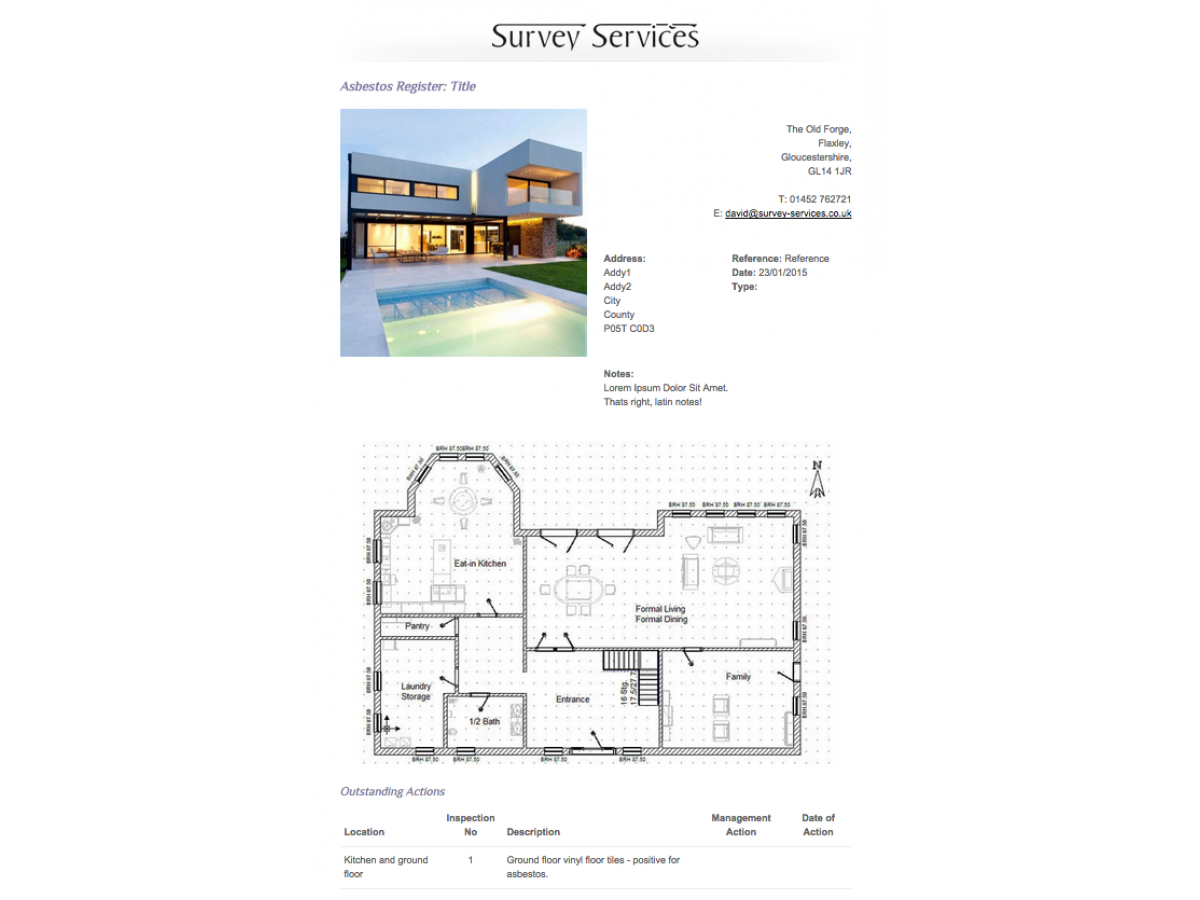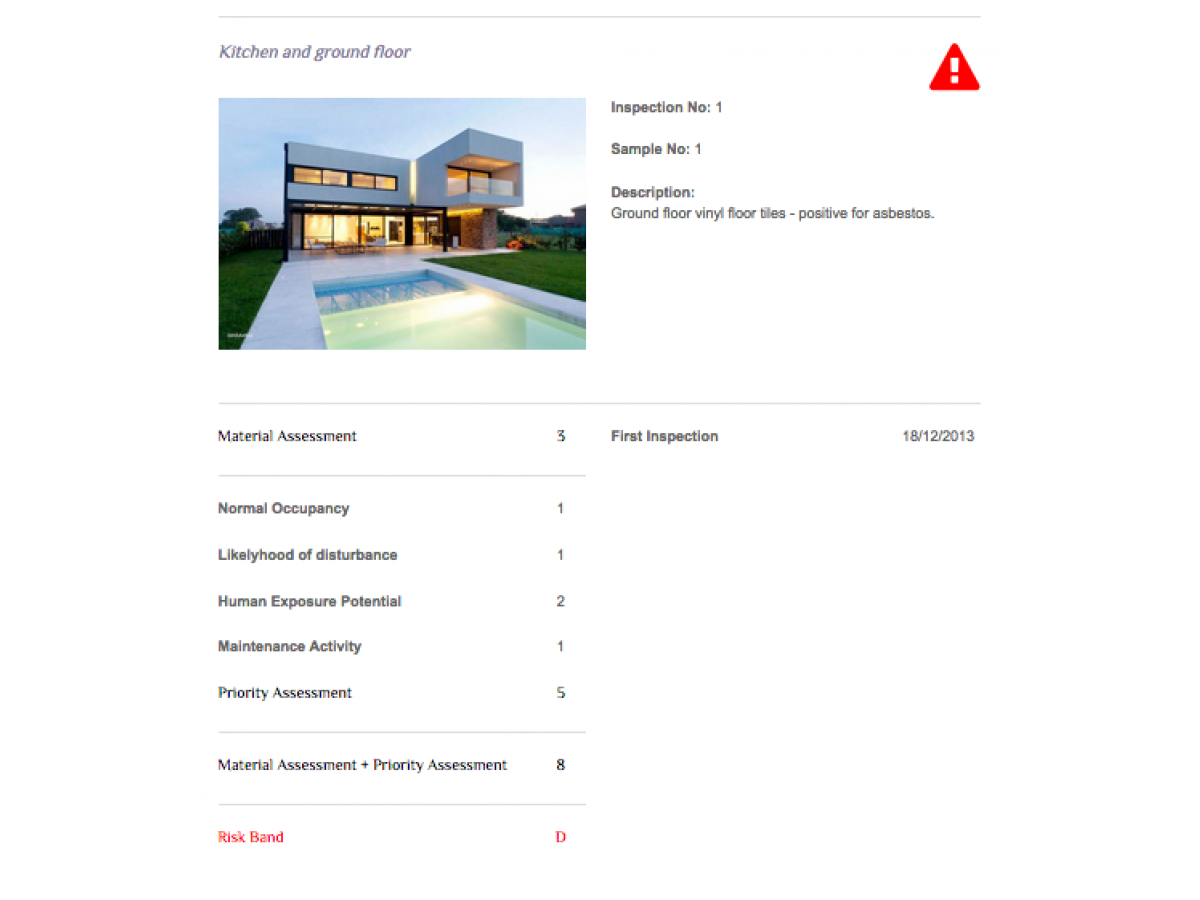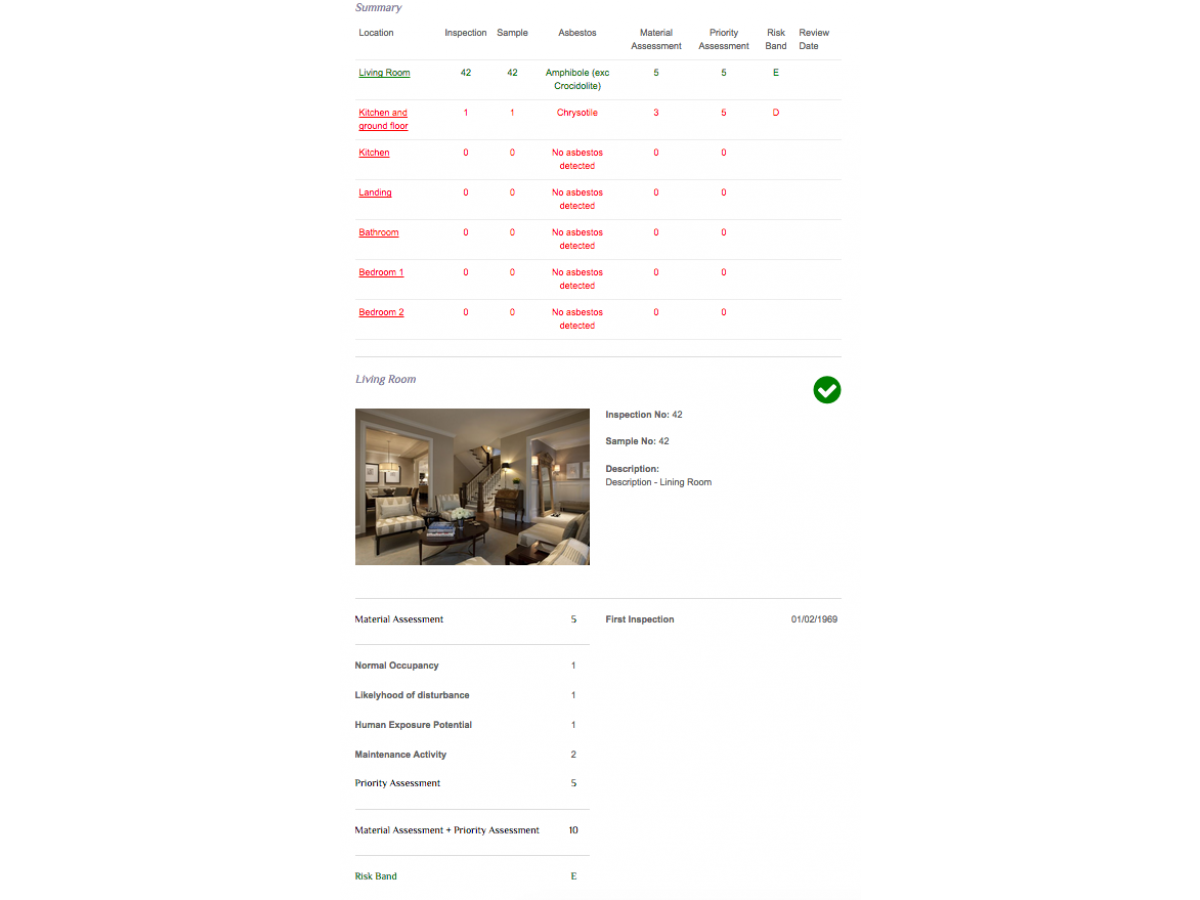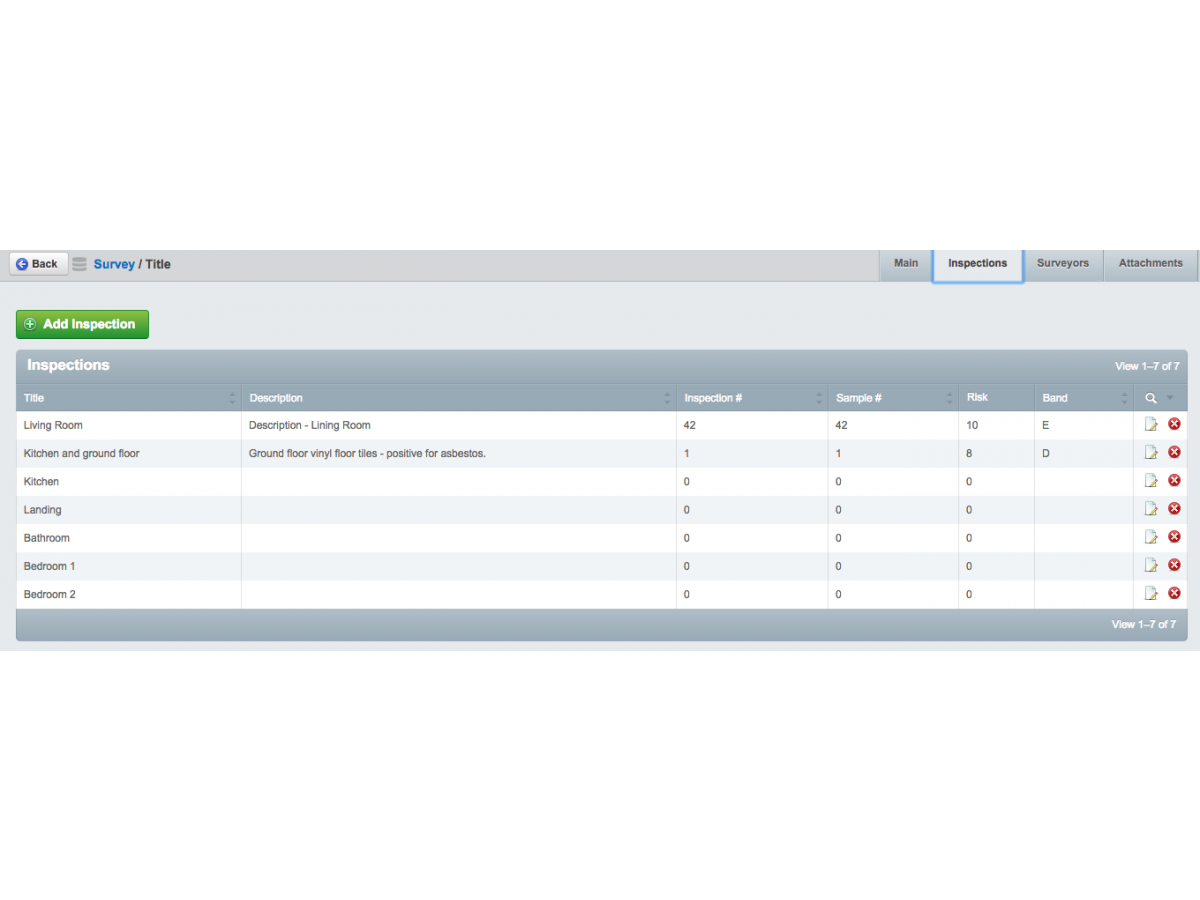 Survey Services run an asbestos inspection company.  After completing their site inspections, they have to create a detailed risk report. This was being done as a huge spreadsheet which was then compiled into a document and pdf for the client.  This process took a great deal of time, so they really needed another way to produce the reports.  In addition, they were only manually tracking when repeat inspections or additional worked were needed.
what Survey Services got with their bespoke software
An app that plugs in to the admin area of their website using Silverstripe, which allows them to create asbestos surveys quickly using drop down fields and file imports for images of individual inspections.  The report saves with a pdf link which can be emailed to the client, saving on paper and time. Future activities are tracked against each survey and a regular report produced to show upcoming work. In summary, the system provides:
Simply admin area allowing more than one user to create surveys
A reporting system to track upcoming work
File uploads for photographs, lab reports and floor plans
Directly printable reports as well as email links for pdf
what they said about i-lateral:
"The team from ilateral have helped me to take my business to the next level with a bespoke backend app that enables me to product asbestos survey reports quicker, more professionally and therefore cheaper than I have been able to do before.
Even though they are proper IT geeks, they have a great appreciation for other small and medium size business needs and work hard to produce sensible solutions to their needs. I would not hesitate to recommend the services of ilateral."
David Sollis, Owner Survey Services Limited