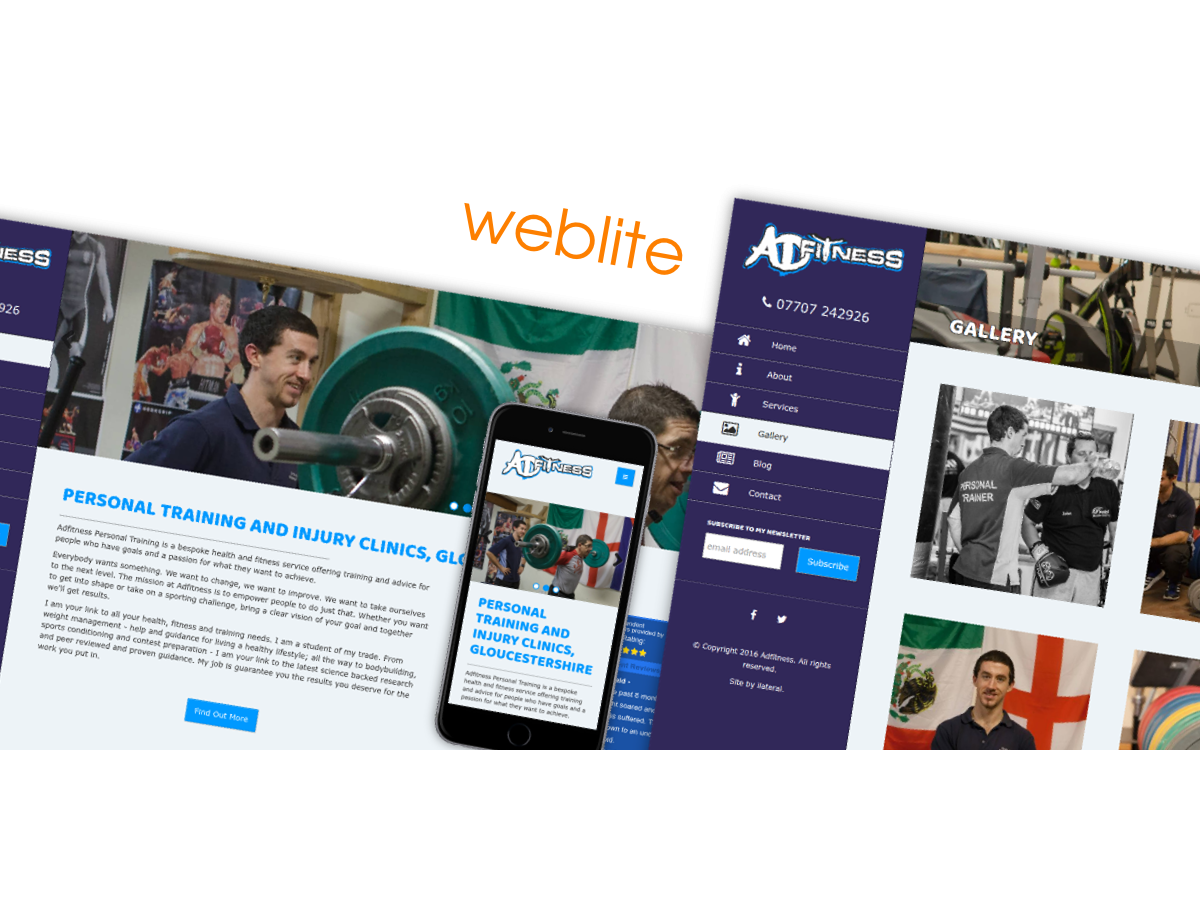 ADFitness wanted a re-design of their website that better represented their branding and also allowed them to more easily demonstrait their full range of services. We started out by prototyping a new site for ADFitness, so that we could ensure the appearance was suitable. The client was very happy with the way the site was going so this enabled us to build out the remaining site quickly and then submit this beta version to the client for approval. After some minor amends the site was ready to go live and the client was very happy.
We also built them an app for managing their clients fitness plans which integrates into the website, as well as an initial intake form for collecting information which can be used on and off-line.
what ADFitness got with their bespoke website:
A fully bespoke website.
Fully responsive (works on Mobile and Tablet).
Dynamic home page that automatically shows pages from the services and latest blog posts.
A dynamic contact form.
A full featured CMS (the site was built upon the Silverstripe CMS), that allows 'pages' to be edited, created and deleted easily by the client.
Custom software for fitness programme management and client intake.
Social media links and integration using Sumo.
Visit the ADFitness Website