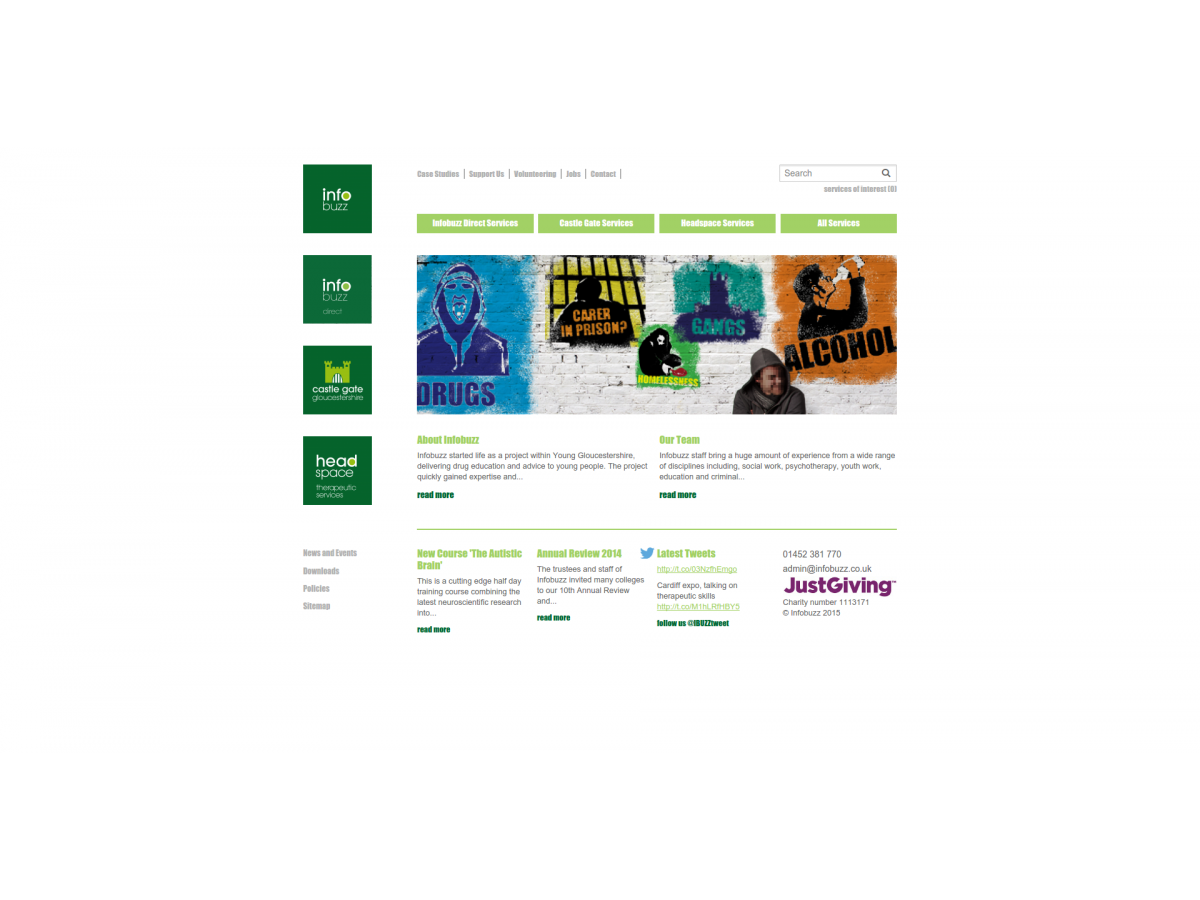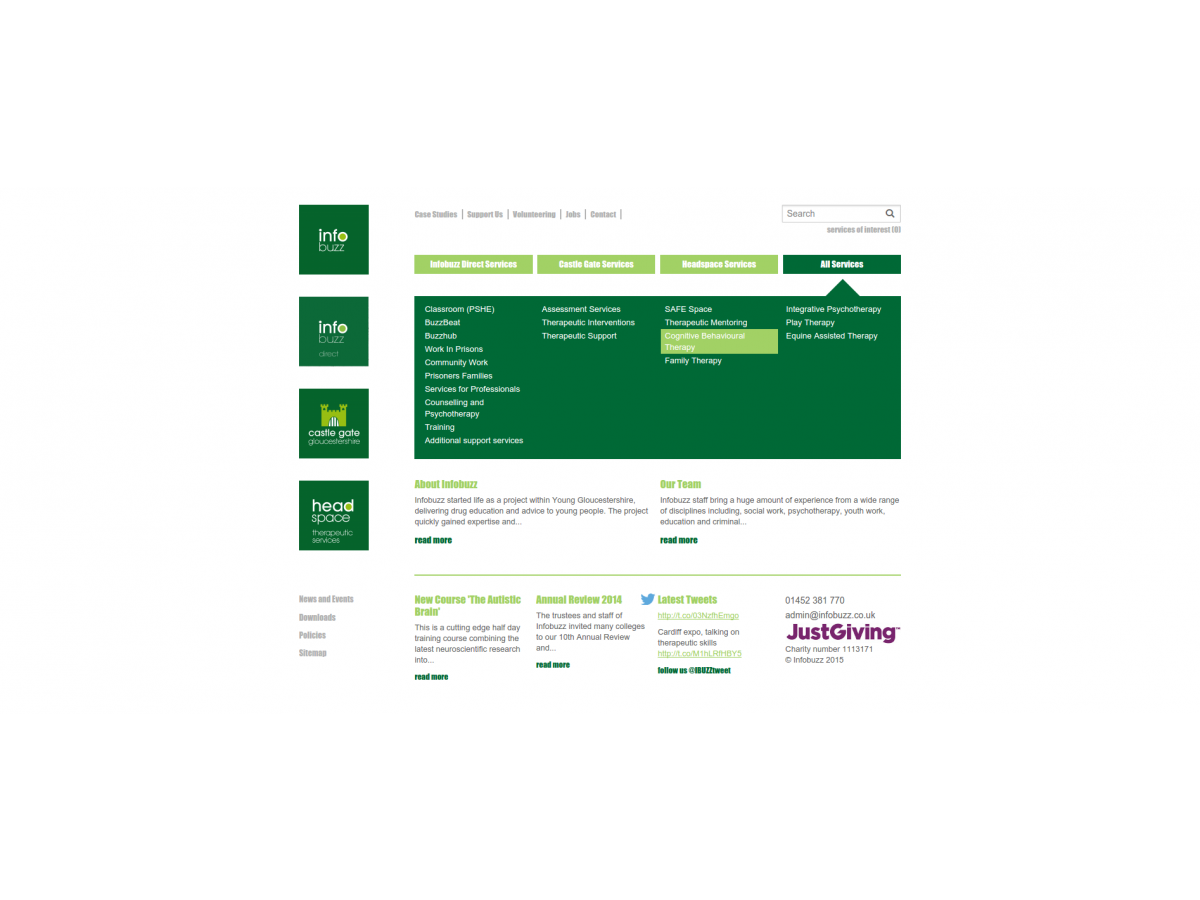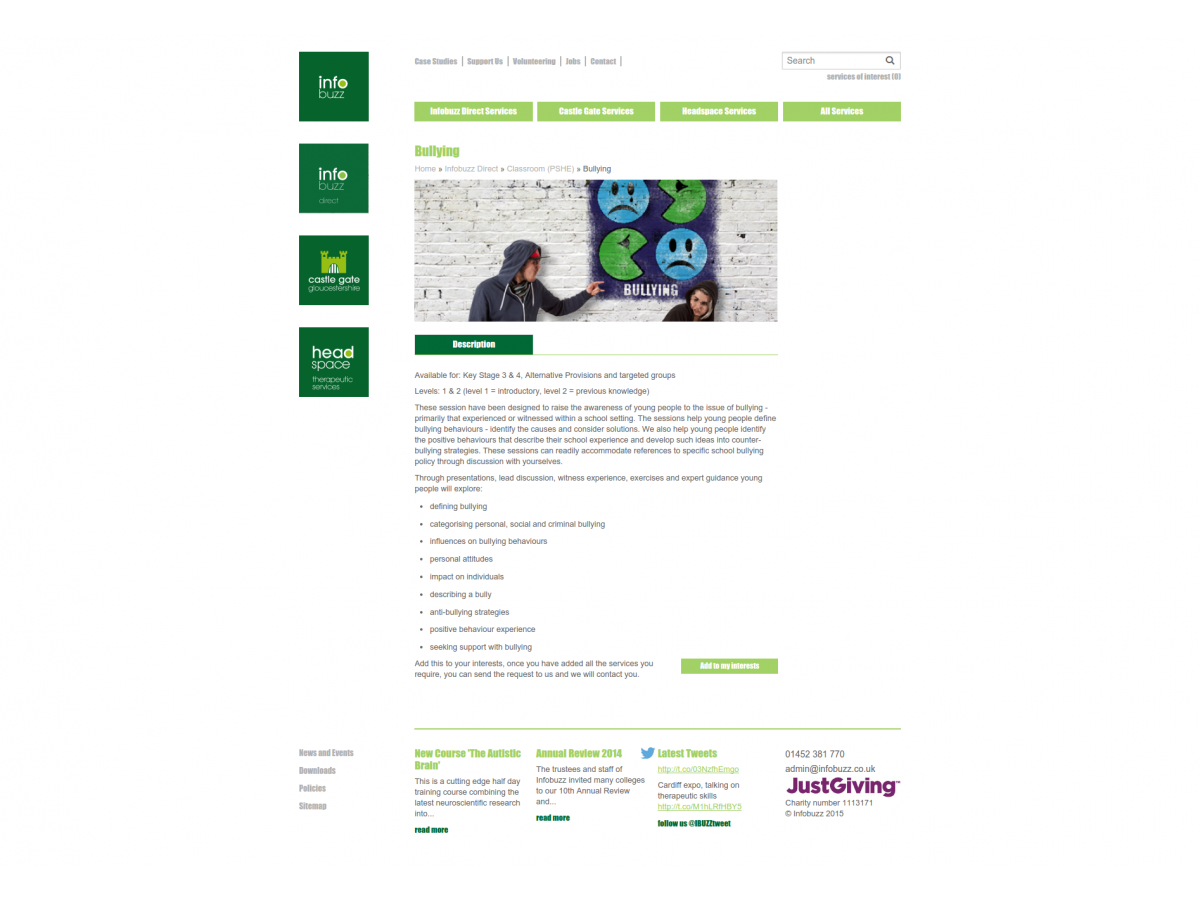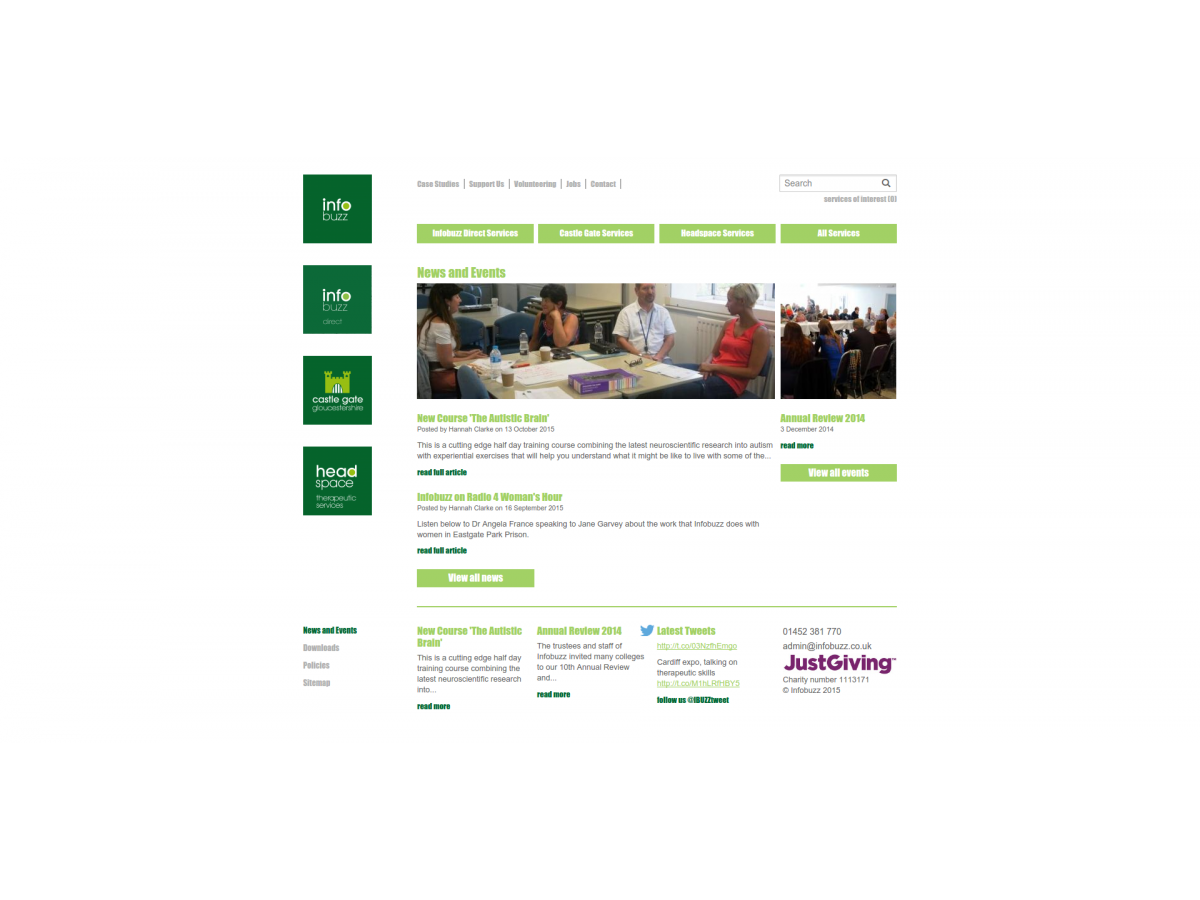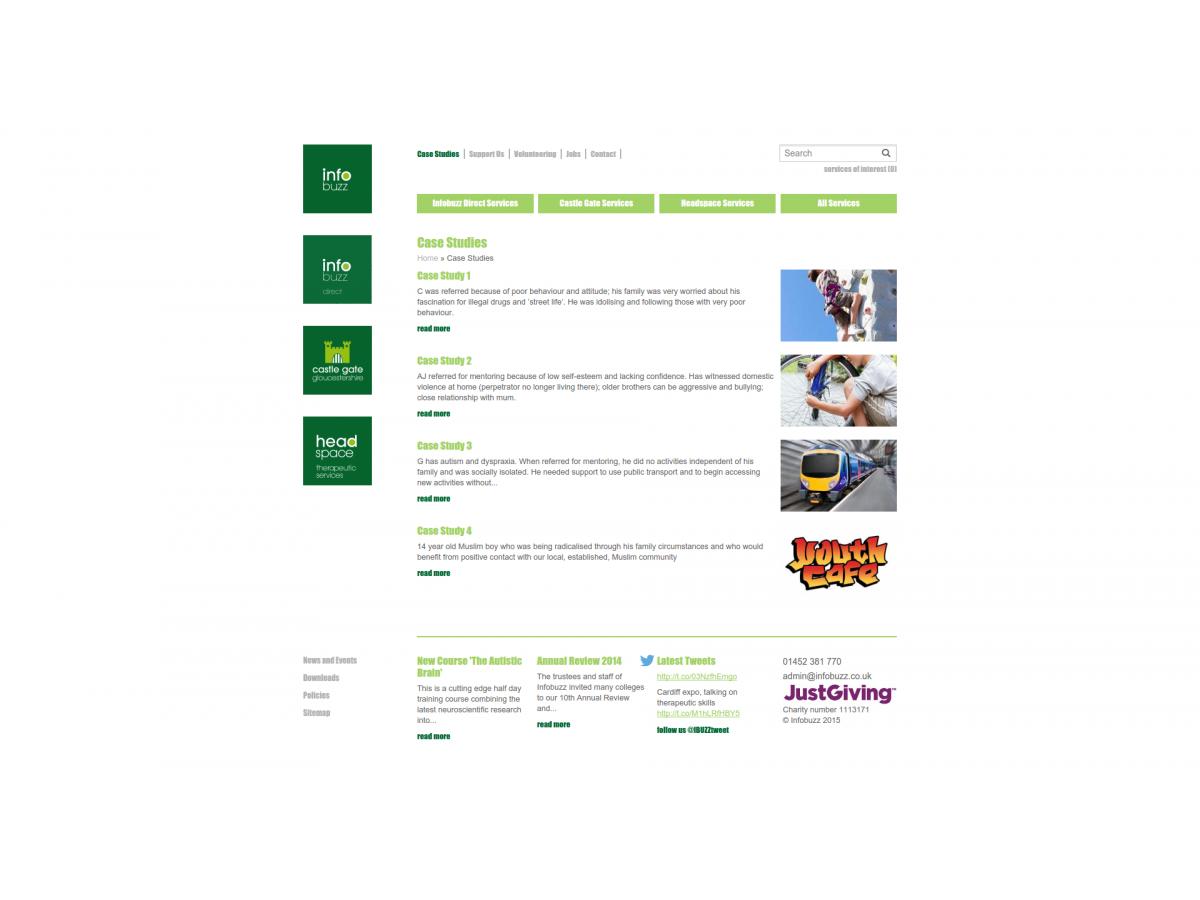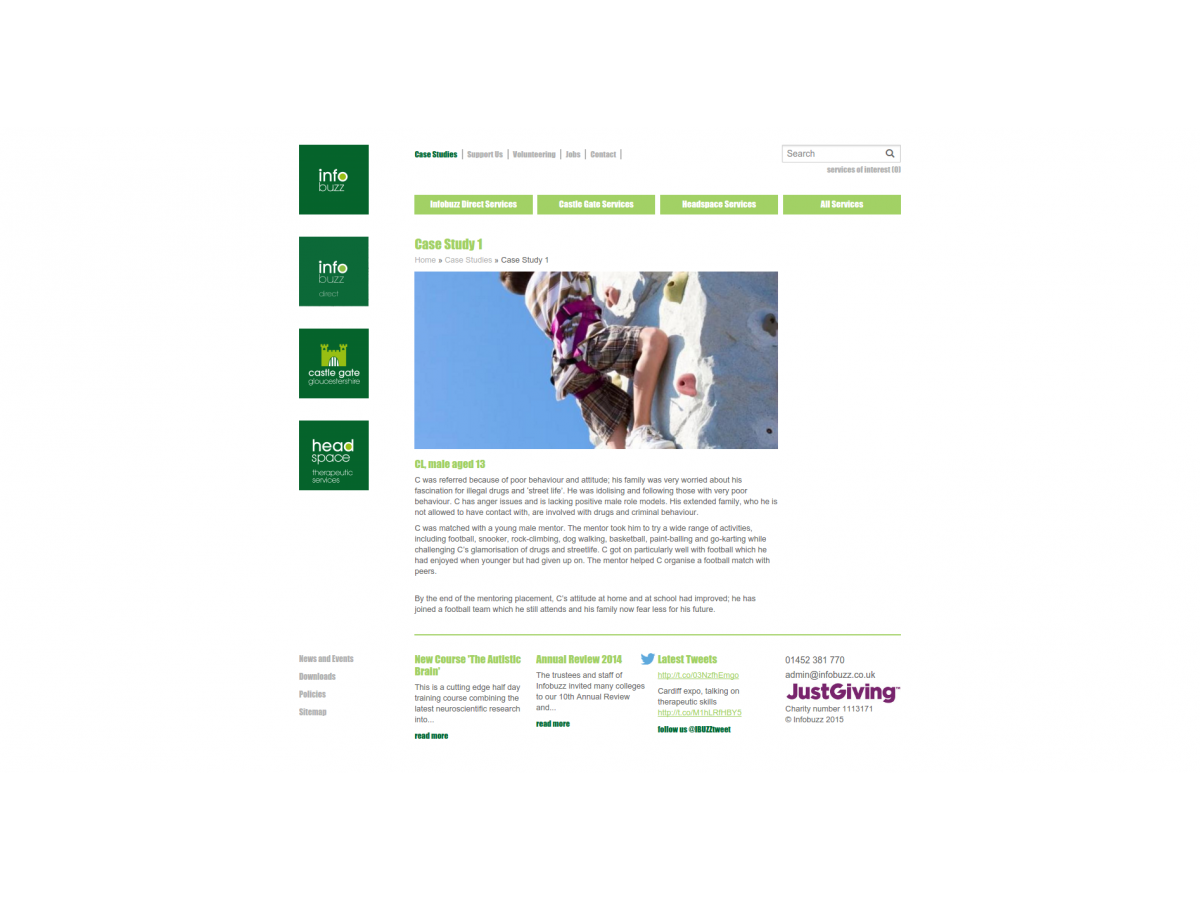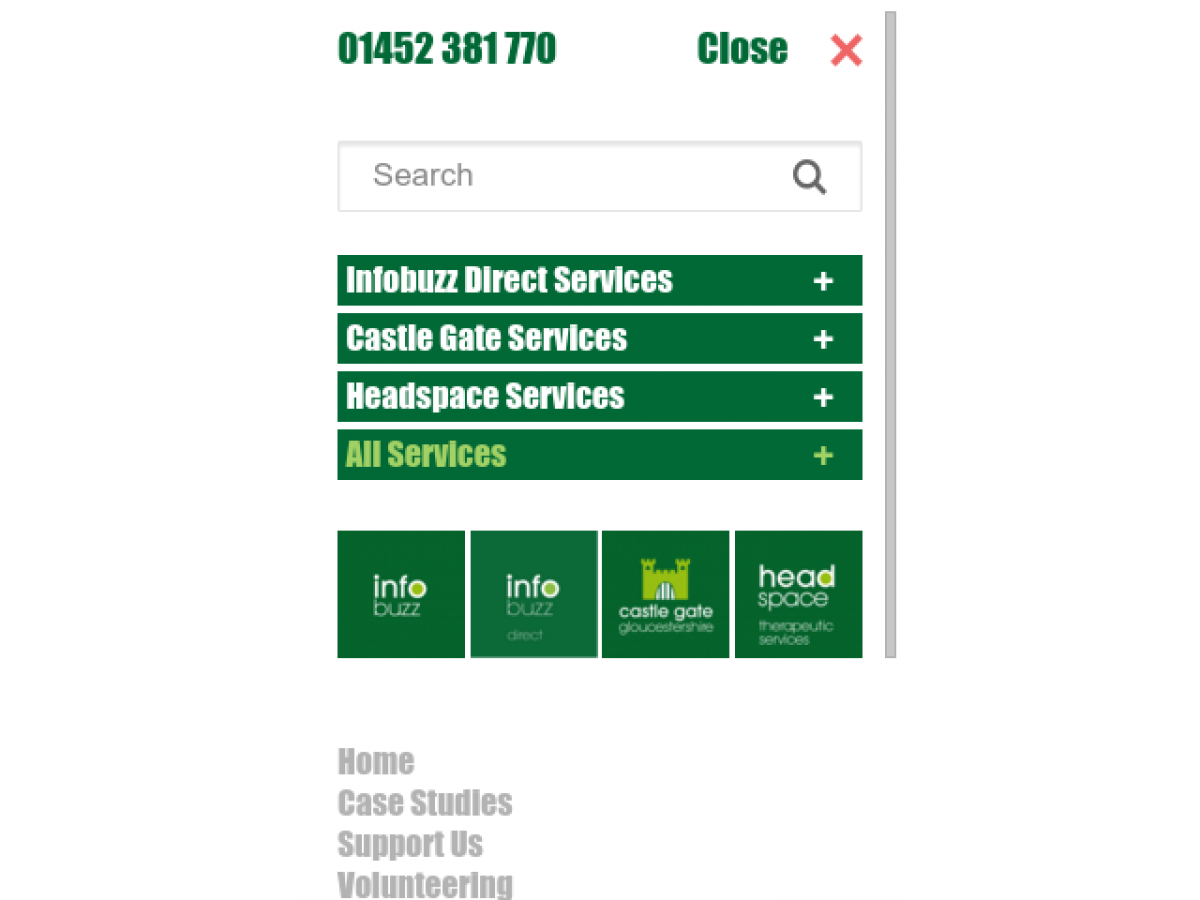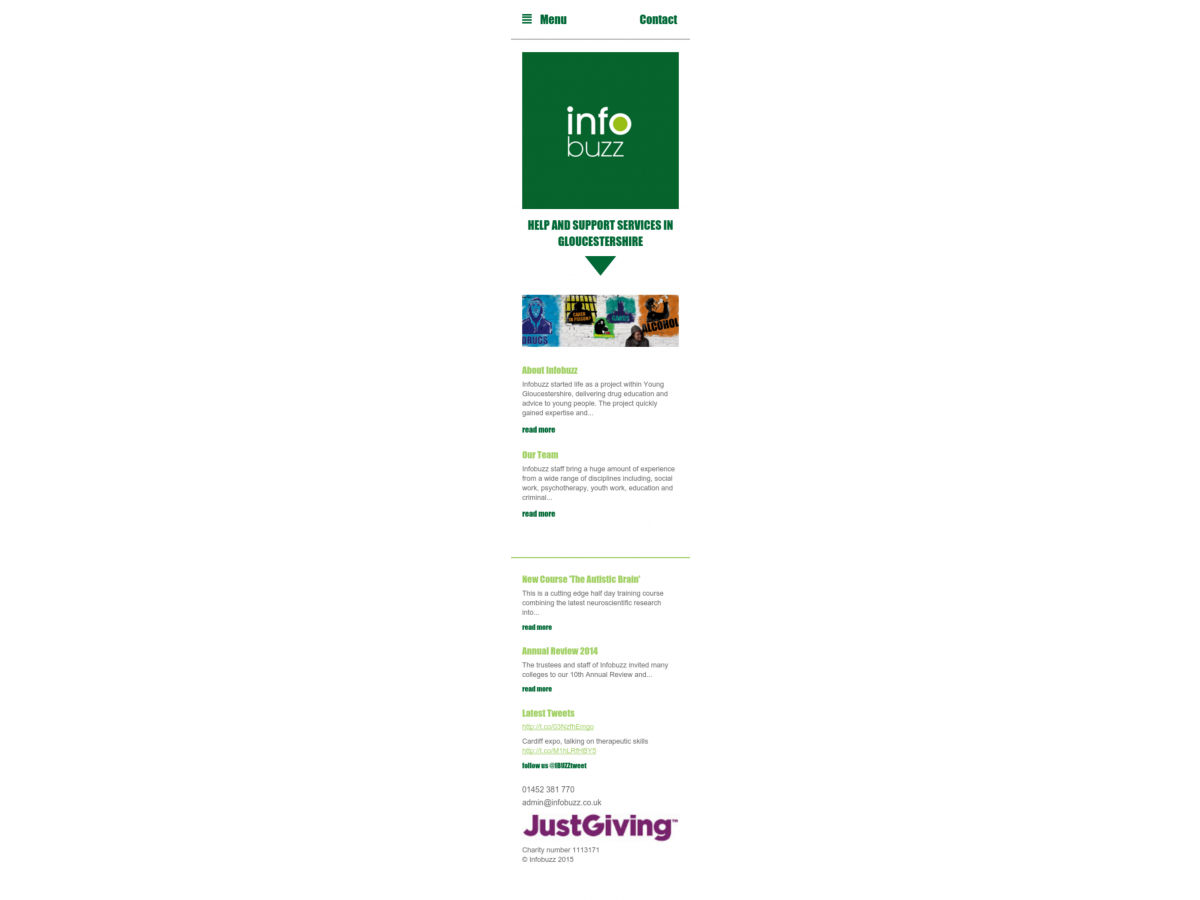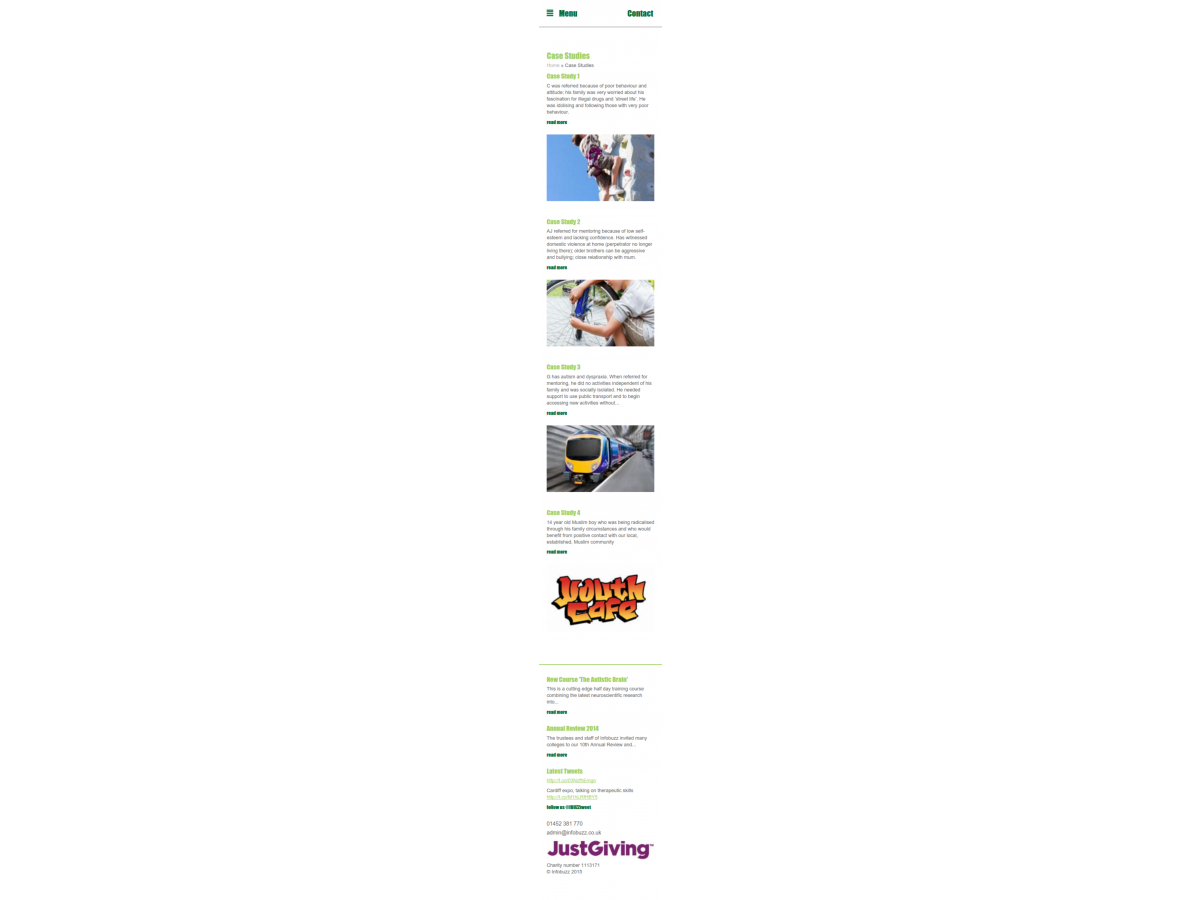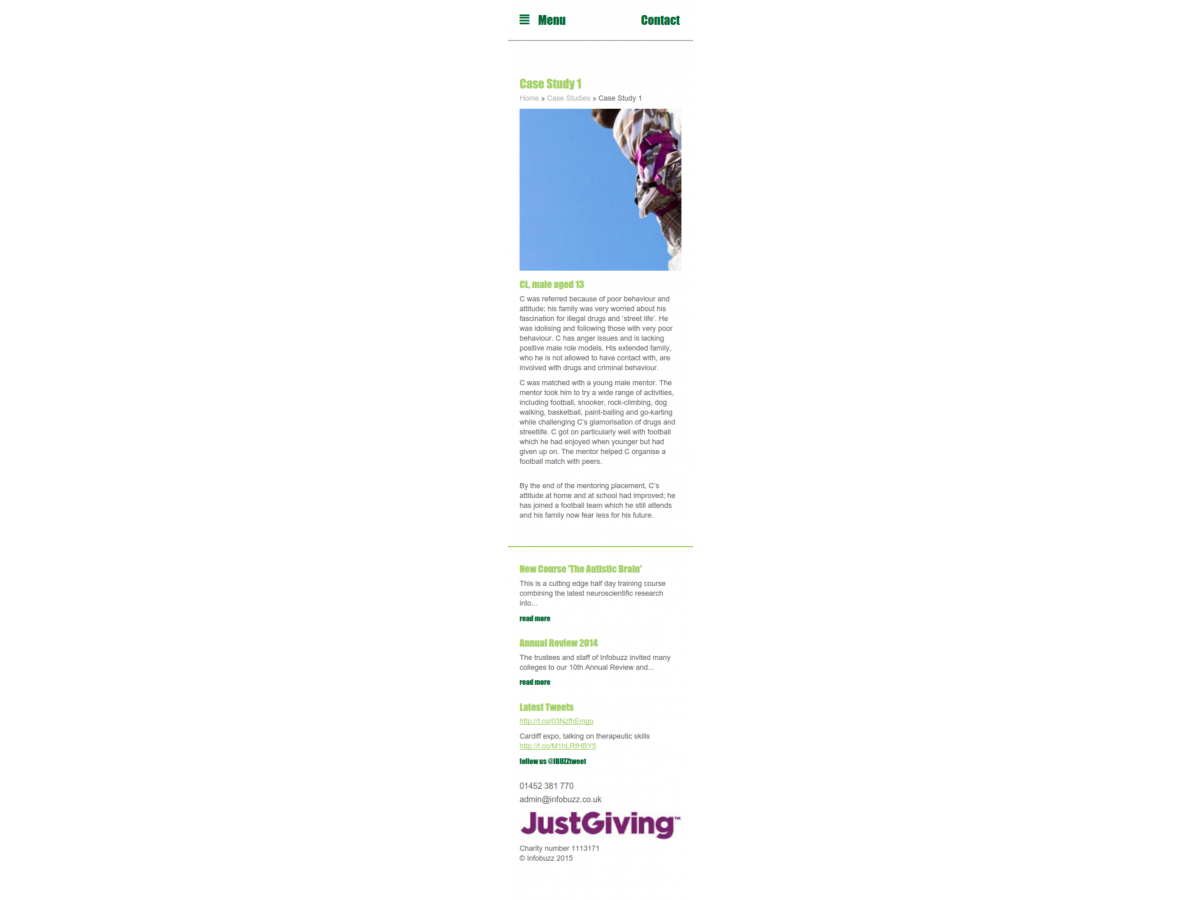 Infobuzz started life as a project within Young Gloucestershire, delivering drug education and advice to young people. The project quickly gained expertise and reputation for delivering high quality services and interventions, this led to Infobuzz establishing itself as an independent charity in 2005.
Since becoming an independent charity Infobuzz has steadily grown, pursuing the development of high quality and evidence based services for the most vulnerable groups and individuals. Under the project headings of Infobuzz Direct (schools and the arts), Castle Gate (Criminal Justice) and Head Space (therapeutic and training) they have continued to provide effective support and interventions to professionals and clients alike.
In order to support their growing range of services, Infobuzz needed a website with full details of all available training and services, with an easily accessible filtering system and the ability to create a personal 'wish list' of items of interest. This list is then emailed to Infobuzz to follow up. The site needed details of events, news and how to volunteer, as well as downloadable resources for users.
Working with RAW Associates, a bespoke design was created, with a custom filtering system that works for desktop and mobile devices. The site has a full content management system (Silverstripe) which enables Infobuzz staff and volunteers to keep the site up to date and interact with their services users.
What they got:
Full content management system

Virtual 'wish list' style shopping cart

Fully editable services list

Customizable user forms