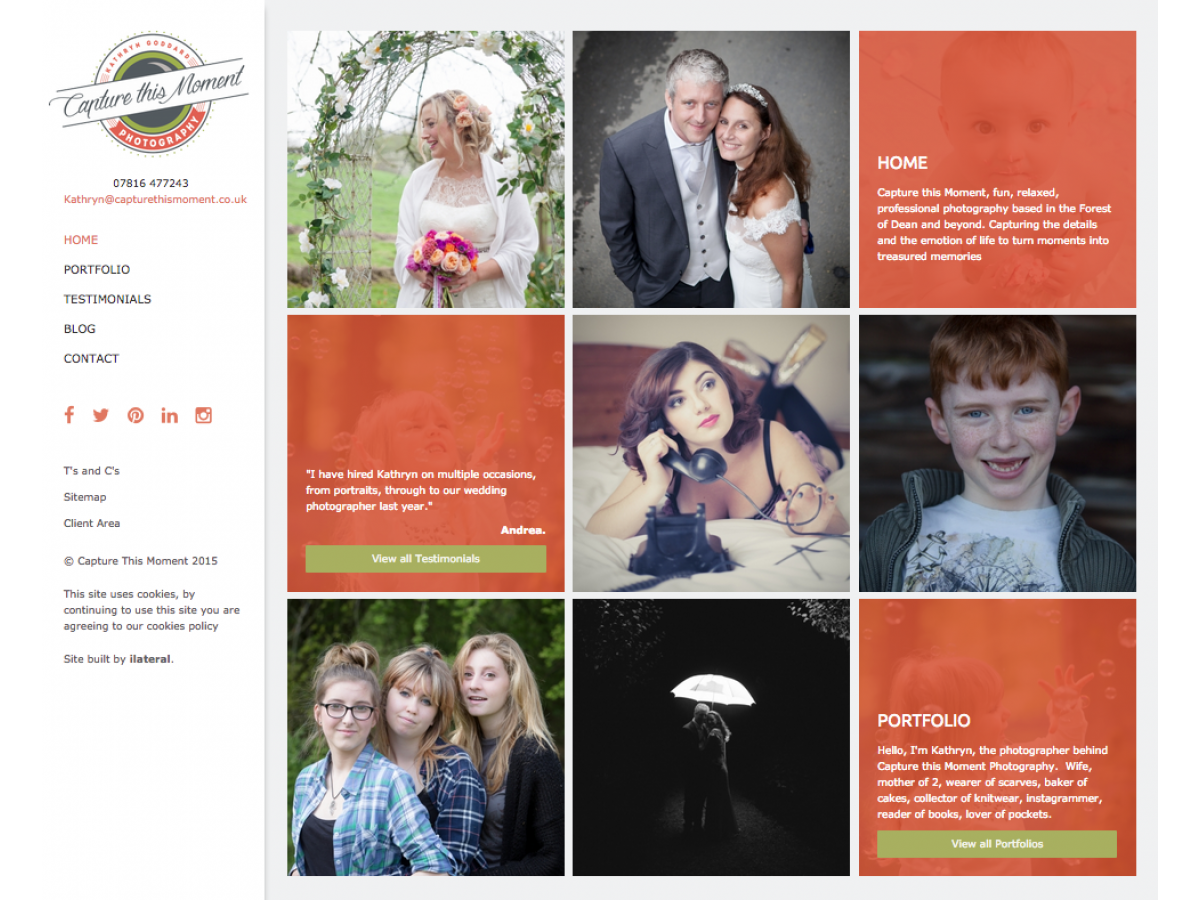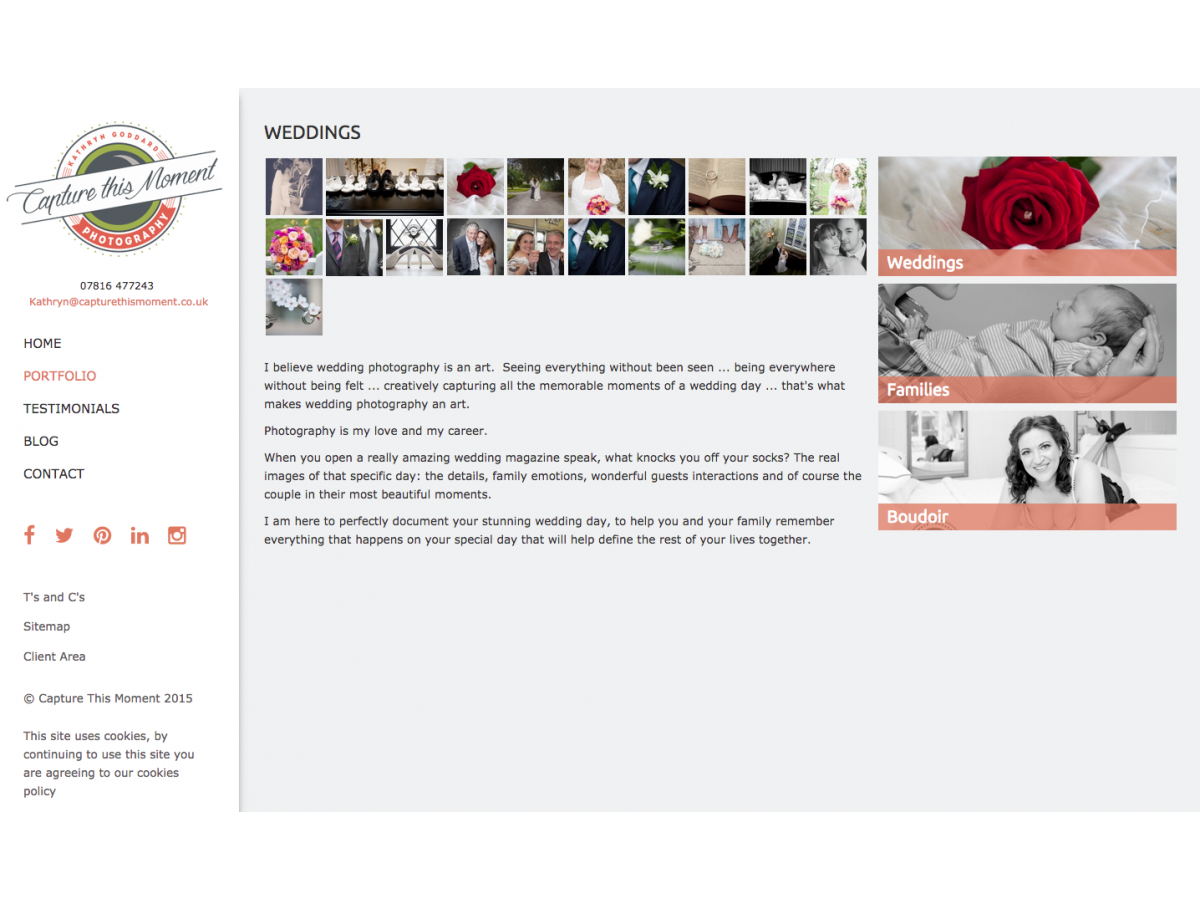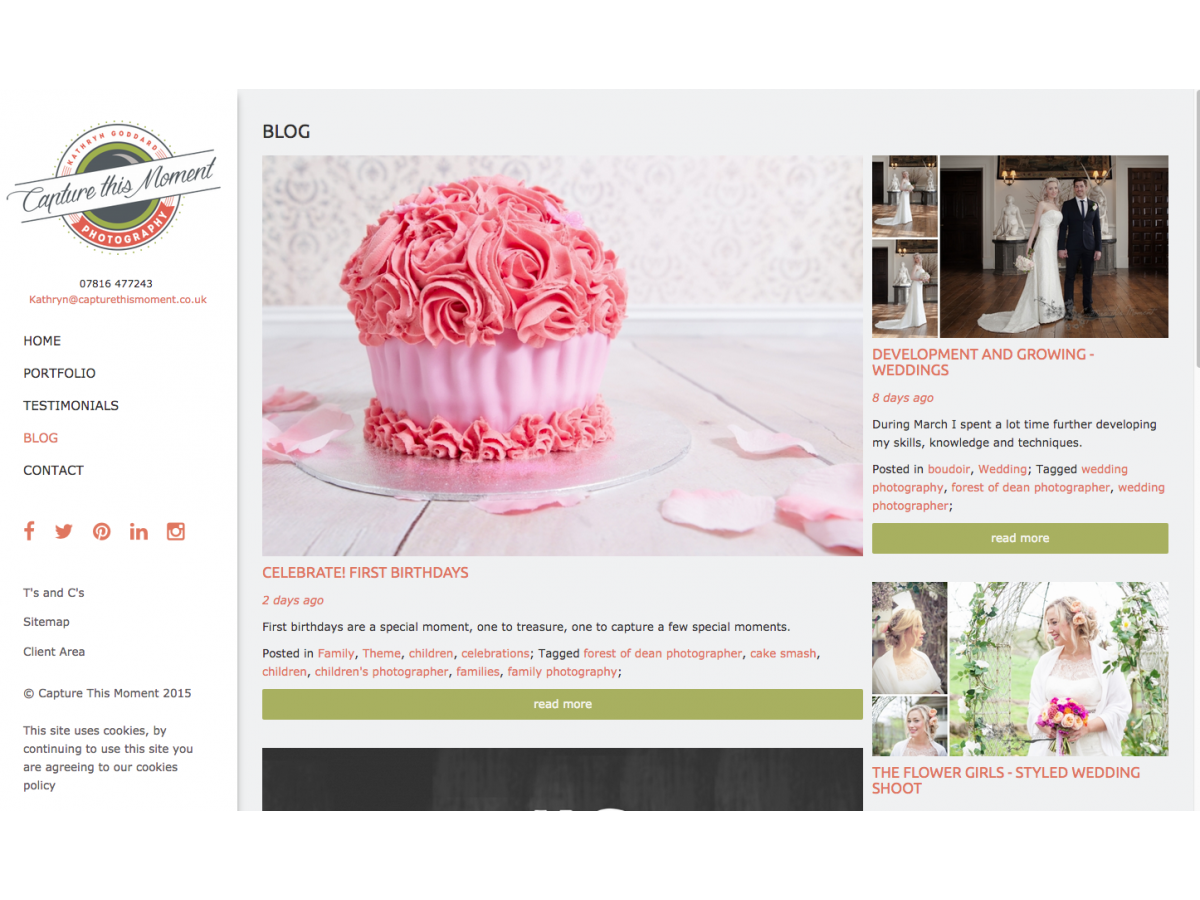 Kathryn Goddard is a photographer based in the Forest of Dean who was re-branding and wanted a new website to showcase her work and make her stand out from her competition. The site needed to allow her to update content regularly and perform well, even with a large quantity of high quality photography. We provided Kathryn with a fully bespoke website, that was styled to match her branding and also contained multiple galleries where she could easily upload her photography.
We first produced an interactive prototype site for the client to review and ensure they were happy with the appearance. The client was very happy with the prototype and we were able to progress with the full build of the site. Once the build was complete we submitted a beta version of the site to the client for approval, this gave them the ability to see (and interact with) all the site's functionality before it went live. After some minor amends to the appearance the client was very happy with the site and it was able to go live.
what capture this moment got with their bespoke website:
Working with her new logo and branding, we were able to create a unique design which incorporated the different areas she works in as well as making sure the user experience was easy and navigation clear. We then built a site that included:
Dynamic home page that adapts its layout depending on the images uploaded.
Dynamic photo gallery that stacks and arranges images of different sizes.
A blog integrated with social media.
A full featured CMS (the site was built upon the Silverstripe CMS), that allows 'pages' to be edited, created and deleted easily by the client.
Links to 3rd party sites for client viewing of projects. 
Full mobile theme to allow for easy user interaction.