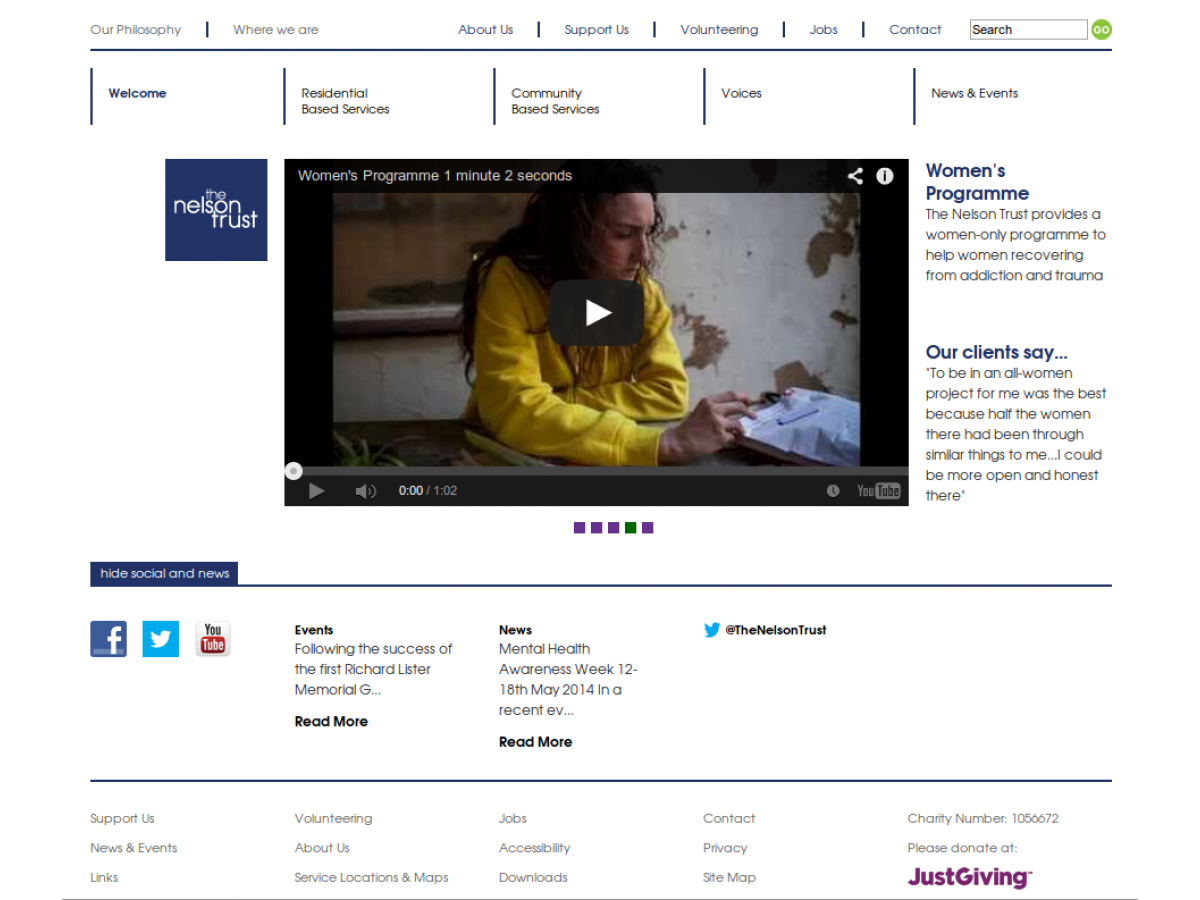 The Nelson Trust is a registered charity with a national reputation for excellence and innovation. It combats severe and multiple disadvantage by providing treatment, care and support for people with drug and alcohol problems, those with complex psychological and social needs and those at risk of offending.
They needed a website to highlight the services available and to connect with service users and providers.
what the Nelson Trust got
Working with RAW associates and their in-house development team, a site was built that provided:
A full featured CMS that allows 'pages' to be edited, created and deleted easily.
Fully customisable hub pages.
Complex cross-linking throughout the site
Audio and Video fed case histories.
Integration with social media.
User permission controls for editing and maintaining the site.