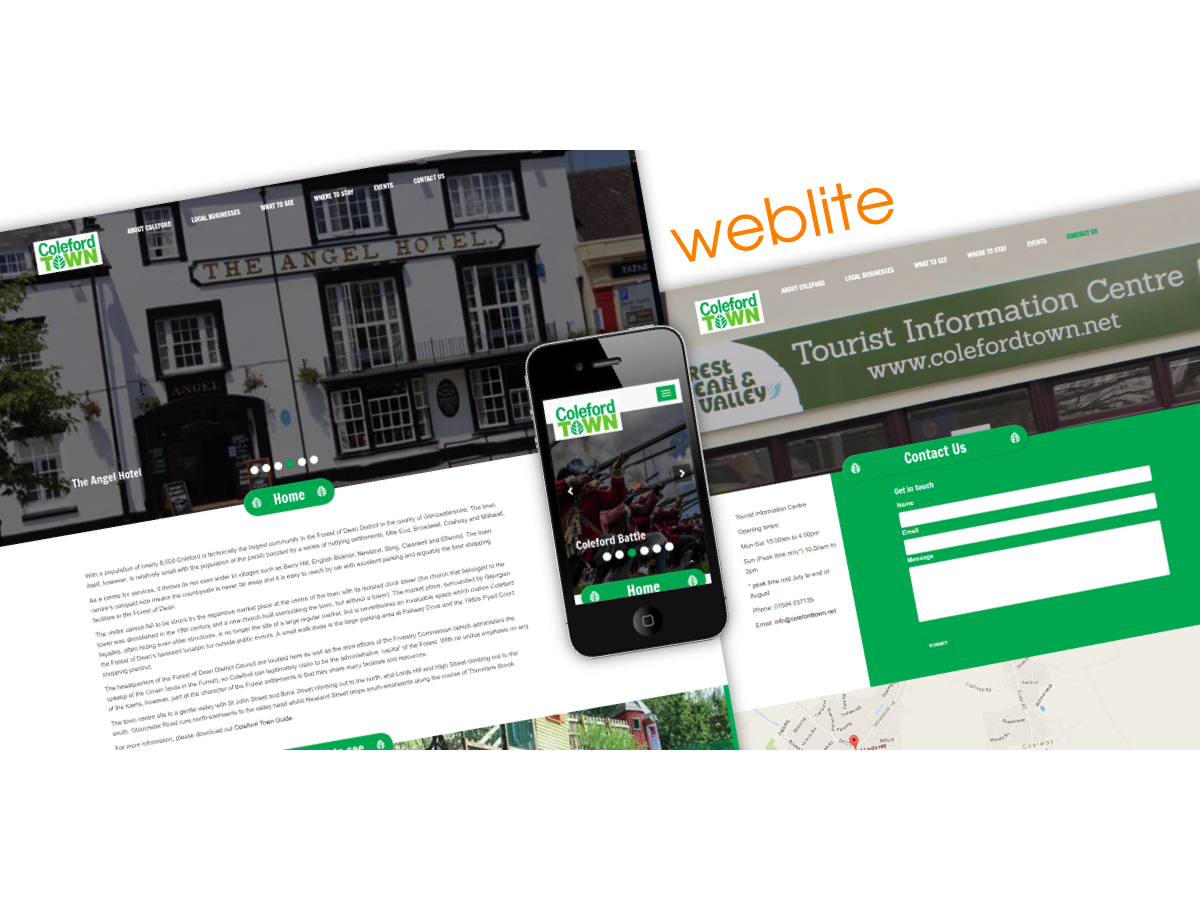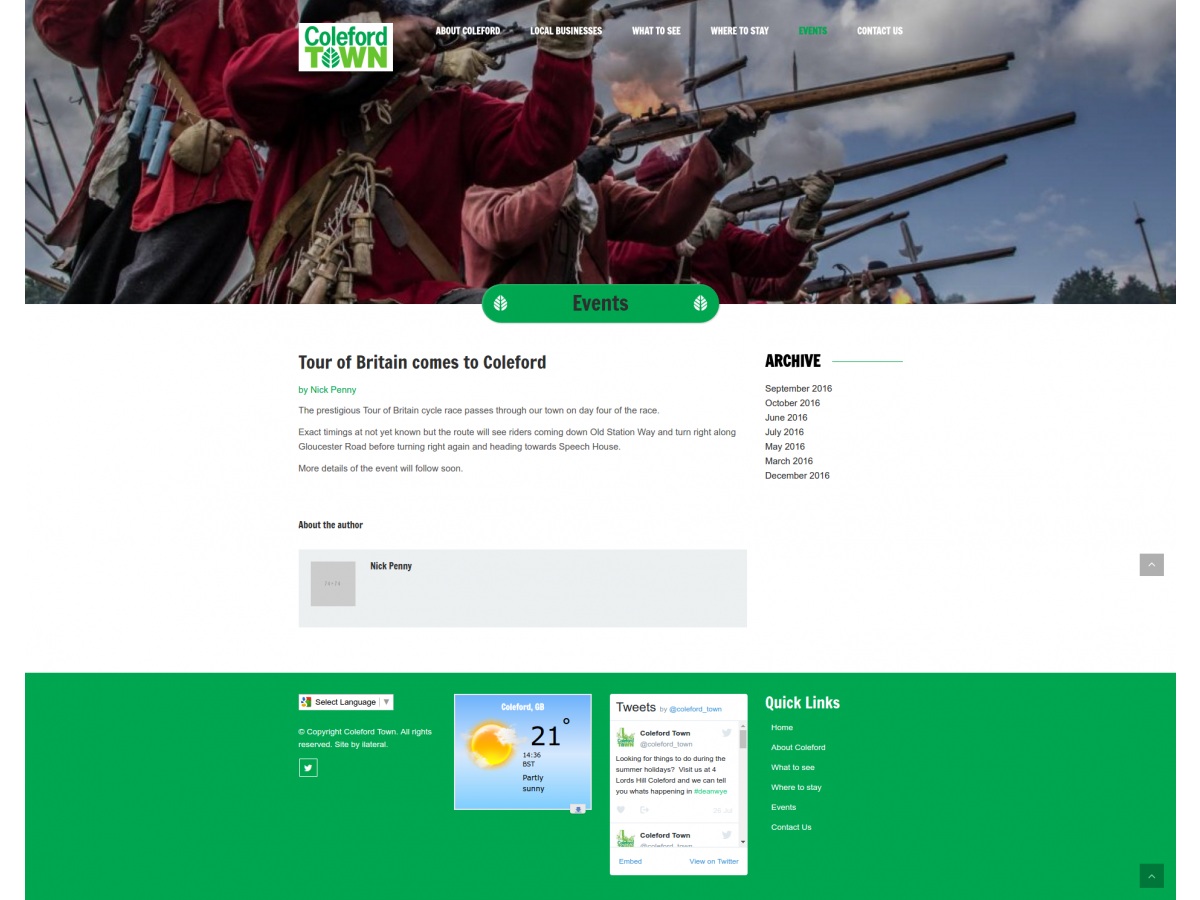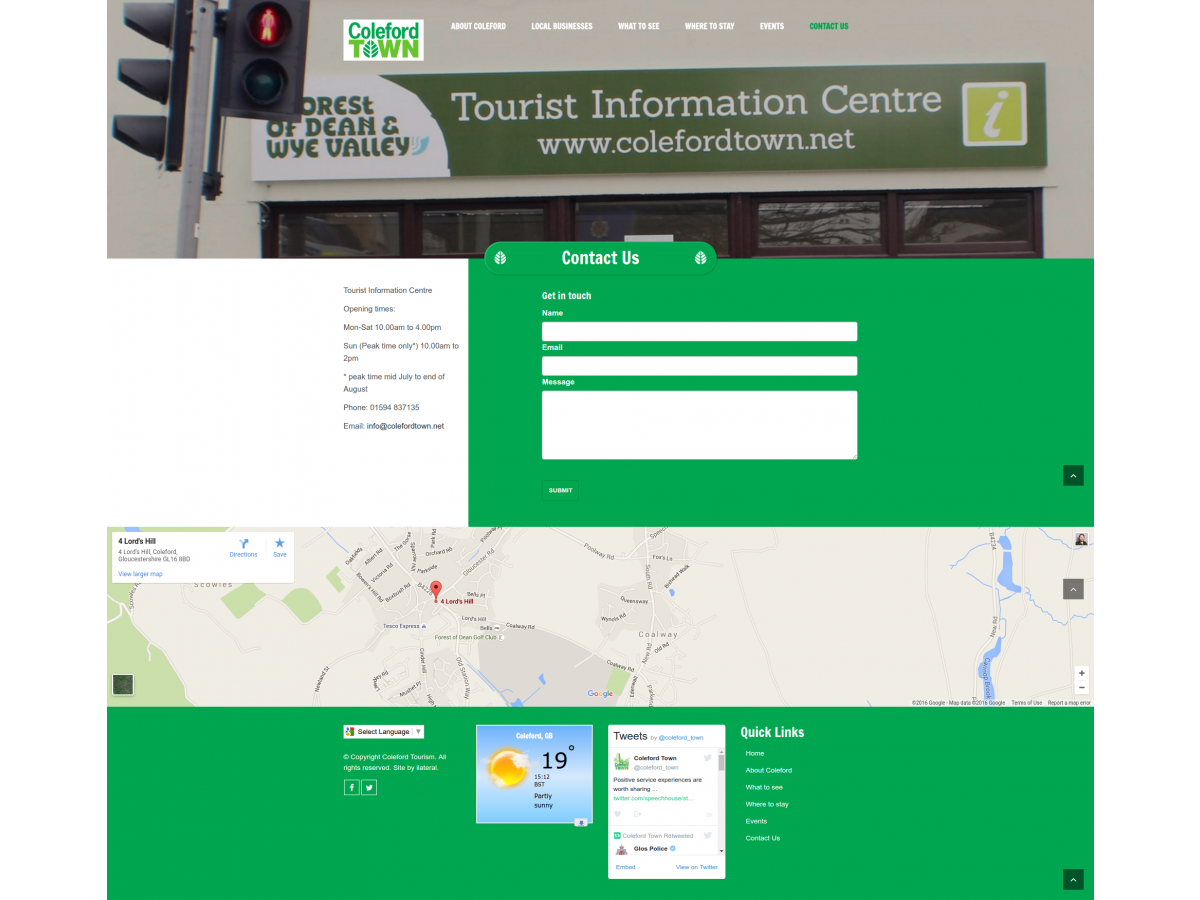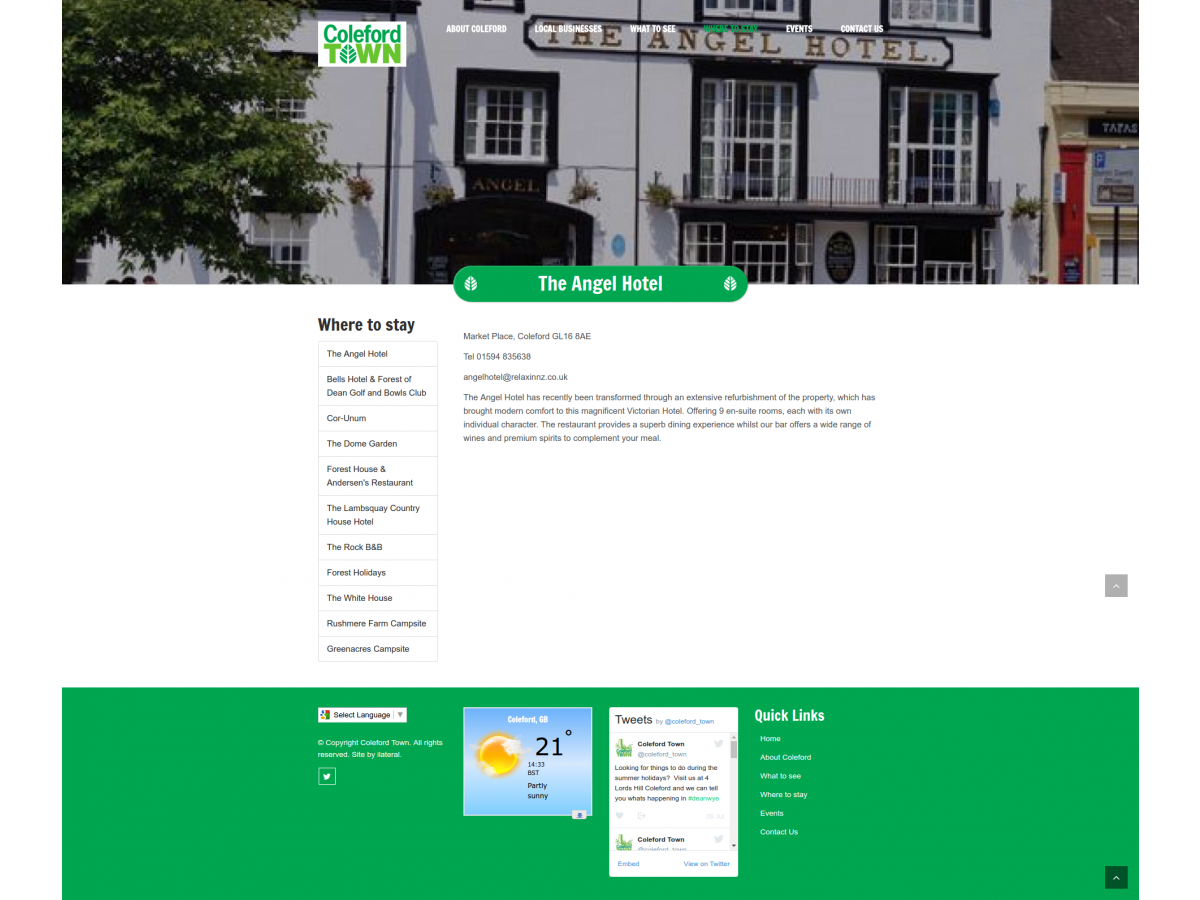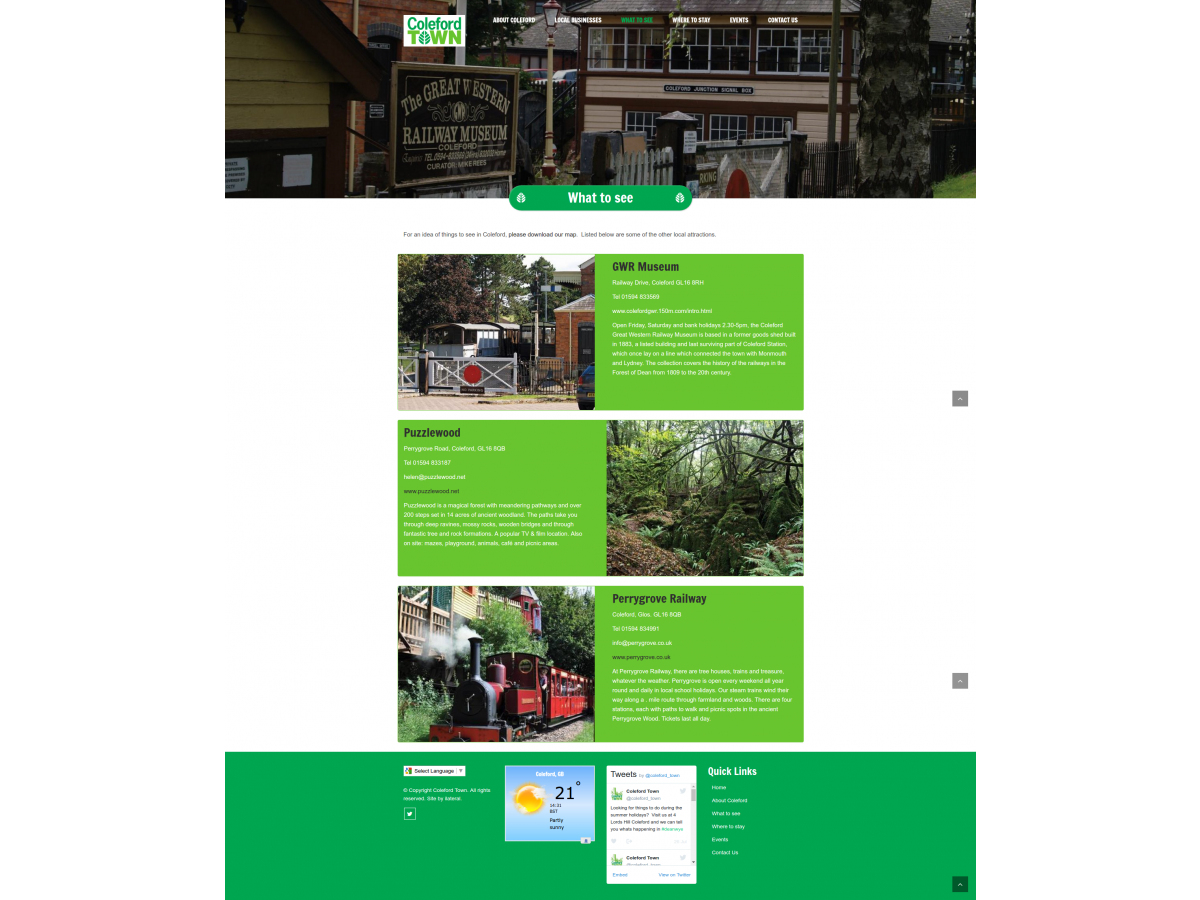 Coleford town council wanted a bespoke website to accompany a new awareness campaign for visiting the town of Coleford (in the Forest of Dean). The site needed to complement their existing branding as well as being modern and easy to use on smart phones and tablets. The site also needed a simple business listing (to promote local businesses and accommodation). We first produced an interactive prototype site for the client to review and ensure they were happy with the appearance. The client was very happy with the prototype and we were able to progress with the full build of the site.
Once the build was complete we submitted a beta version of the site to the client for approval, this gave them the ability to see (and interact with) all the site's functionality before it went live. After some minor amends to the appearance and the functionality of the business listings, the client was very happy with the site and it was able to go live.
what the Coleford town website got:
Dynamic home page which automatically loads listings from the business listings page and latest events.
Light weight business listings pages to highlight local businesses.
A blog (to showcase upcomming events) and integrated social media.
A full featured CMS (the site was built upon the Silverstripe CMS), that allows 'pages' to be edited, created and deleted easily by the client.
Fully responsive design allowing for easier viewing on mobile and tablet.
Visit the Coleford Town Website