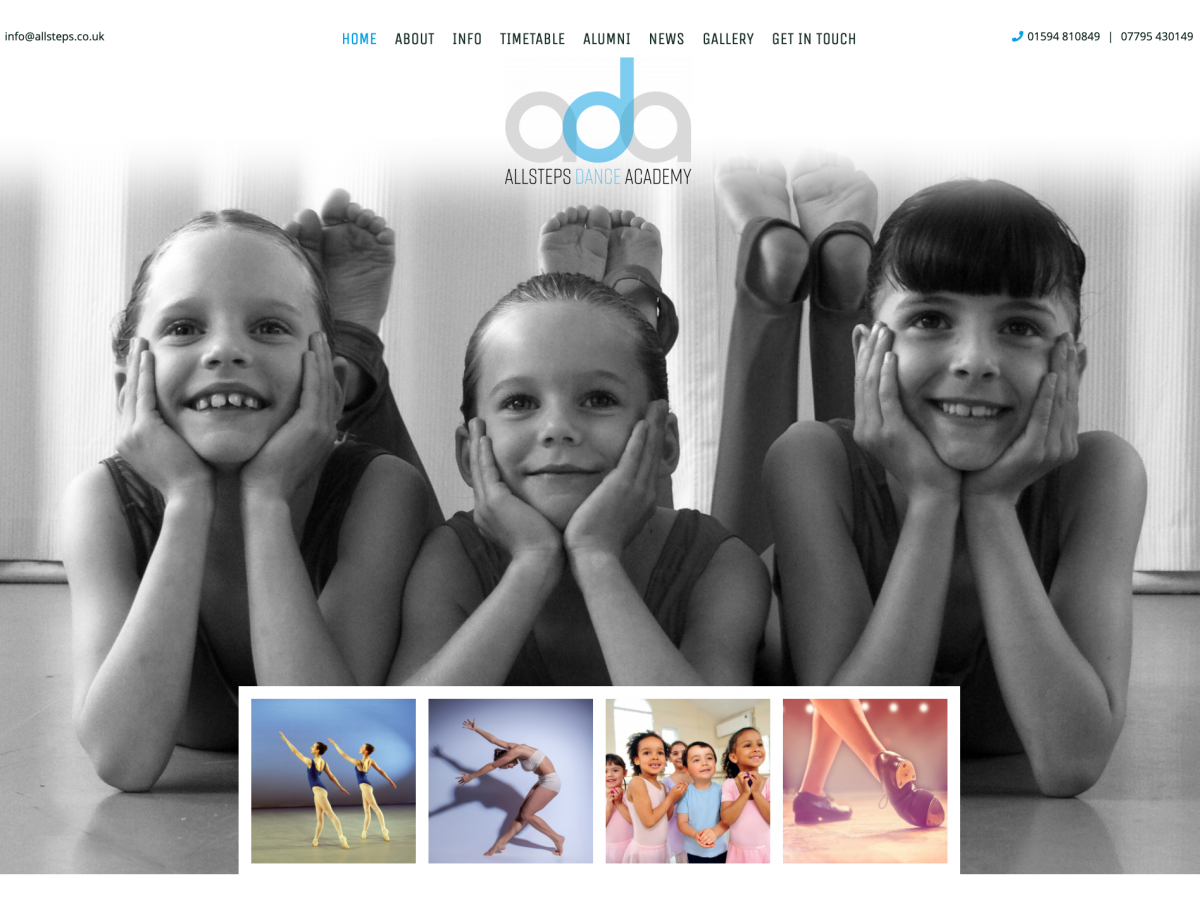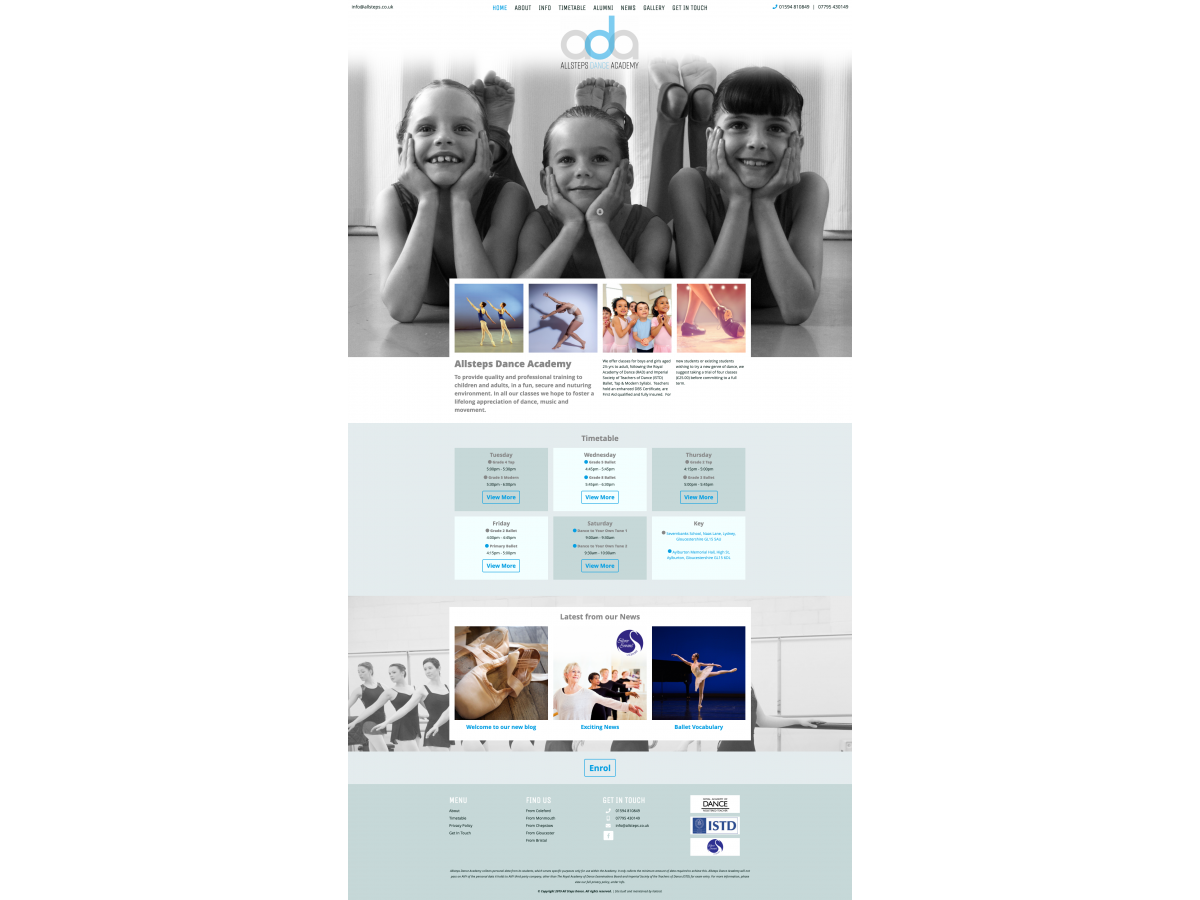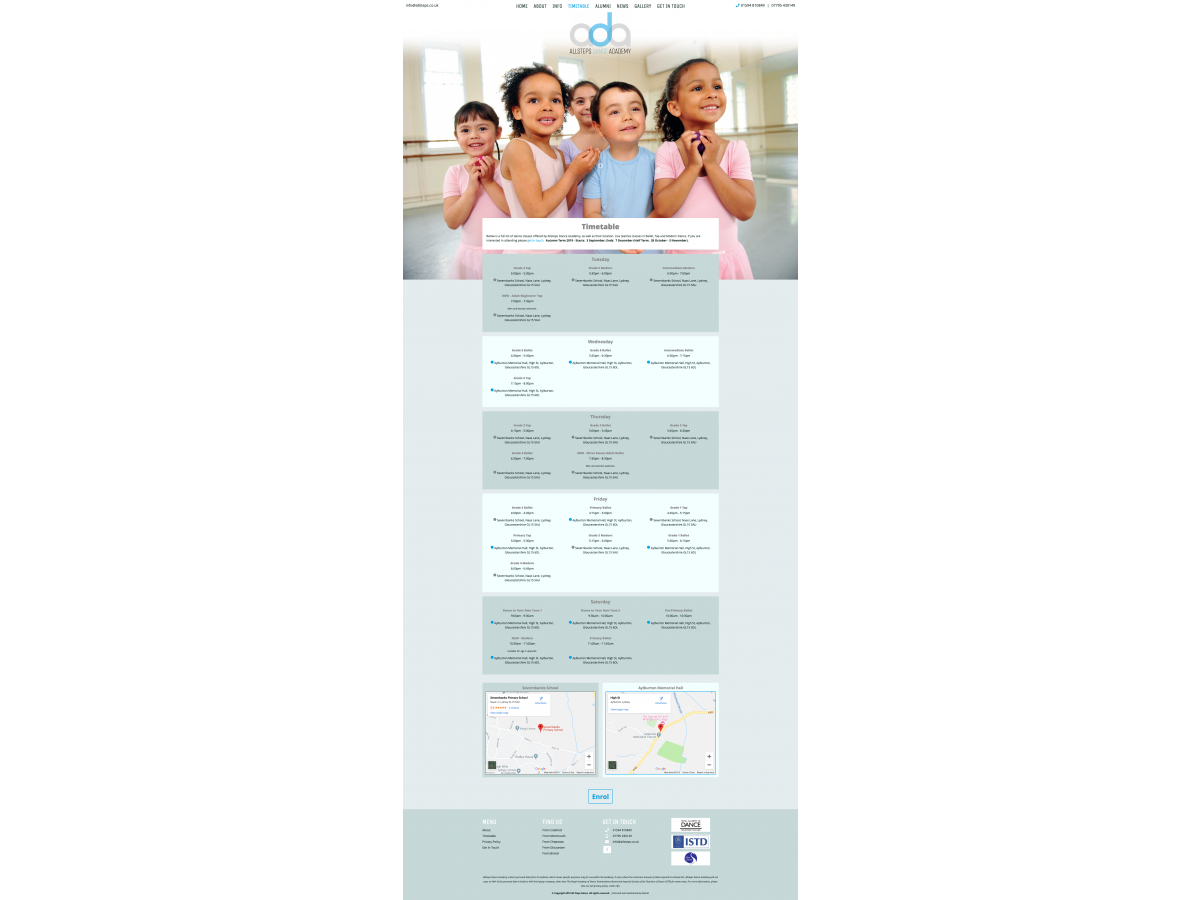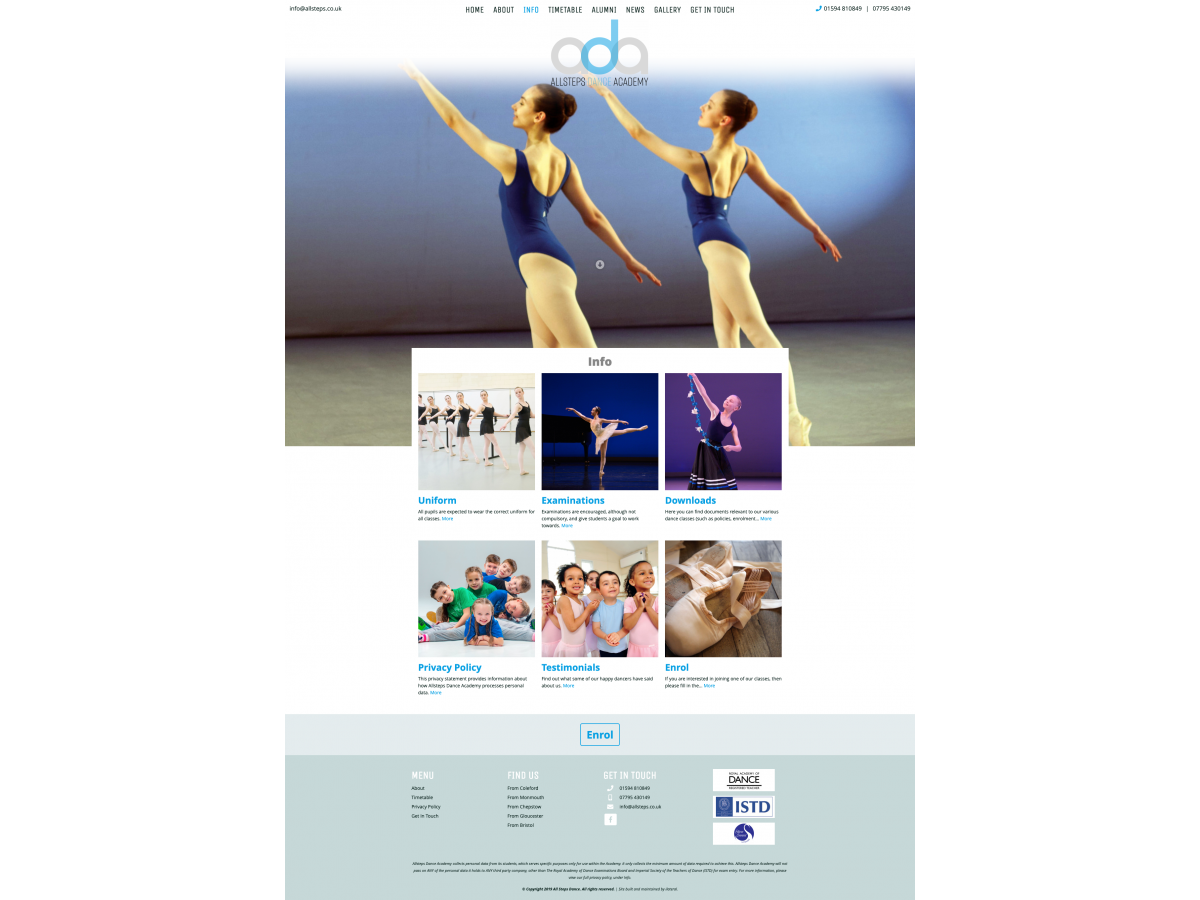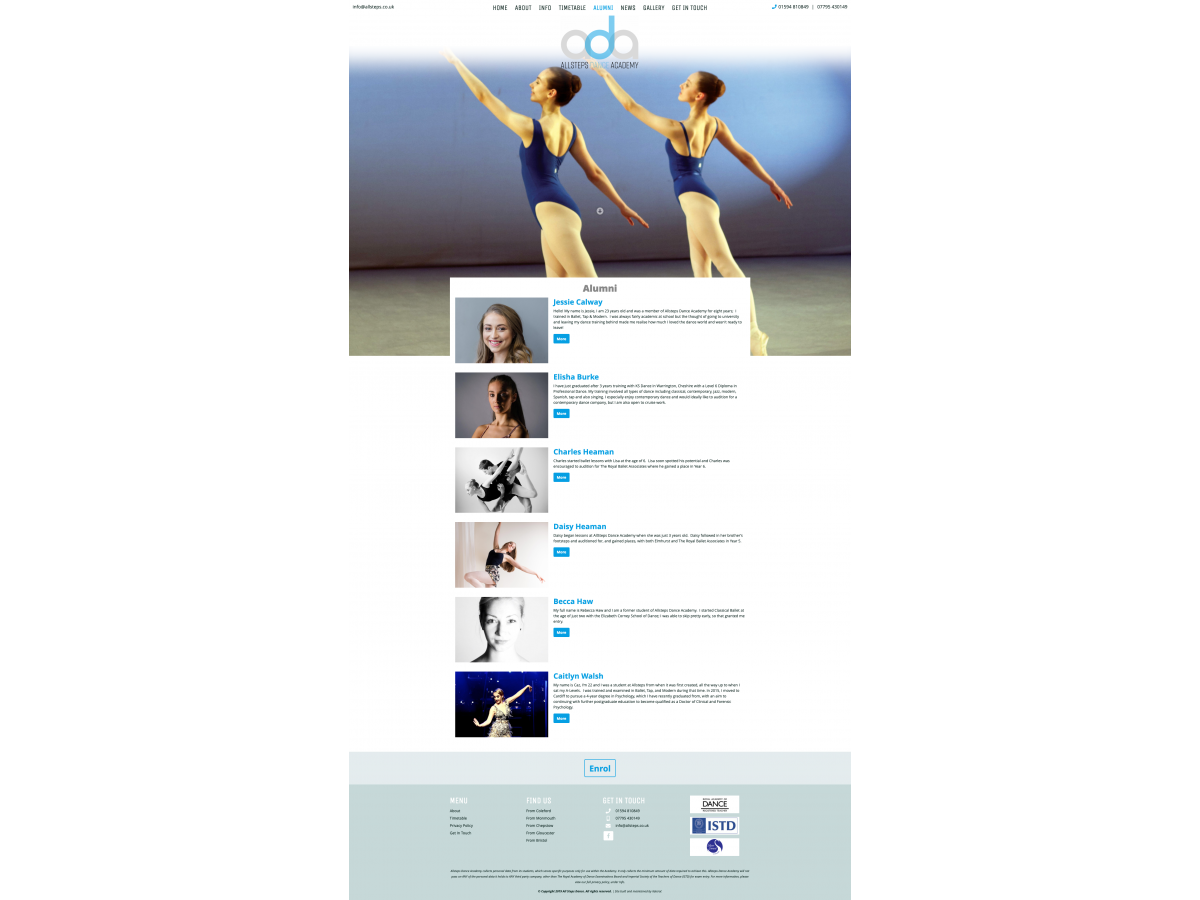 Allsteps Dance Academy came to us for a bespoke website design as a recommendation from another one of our clients, because they wanted a new website that was fresh and clean, but didn't look like it had been built from templates.
Allsteps have strong branding and logo and we were able to use that as a basis to create a bespoke designed website that fulfilled how the Academy wanted it to look, as well as provide a clear navigation for all the essential areas, such as classes, enrolment and locations.
We have created a site that is clean and beautiful, and has the following functionality:
Dynamic home page that creates content from other areas of the website
A full featured content management system that is easy to use (the website was built upon the Silverstripe CMS).
Easy to update timetable pages
Alumni Gallery
Full mobile website theme to allow for easy user interaction.
To see more, view the site here.