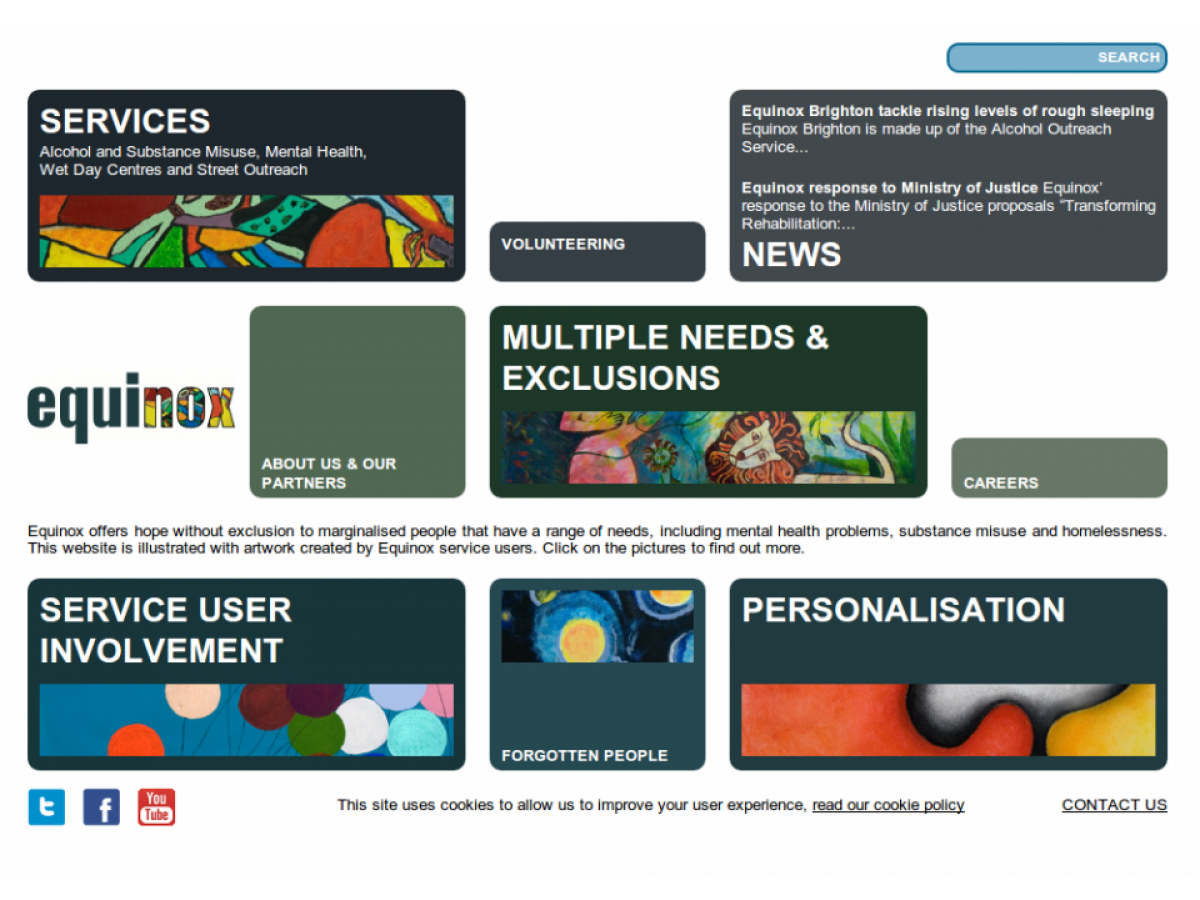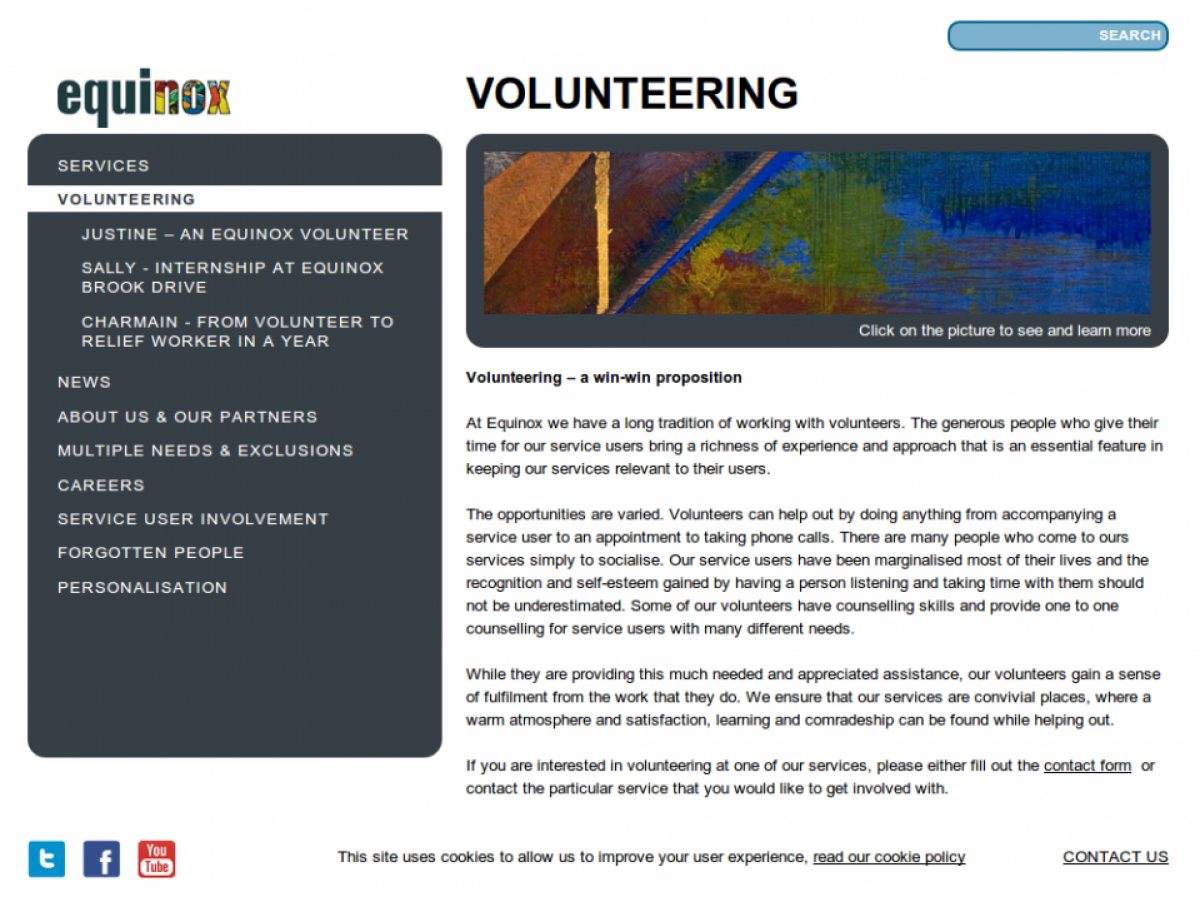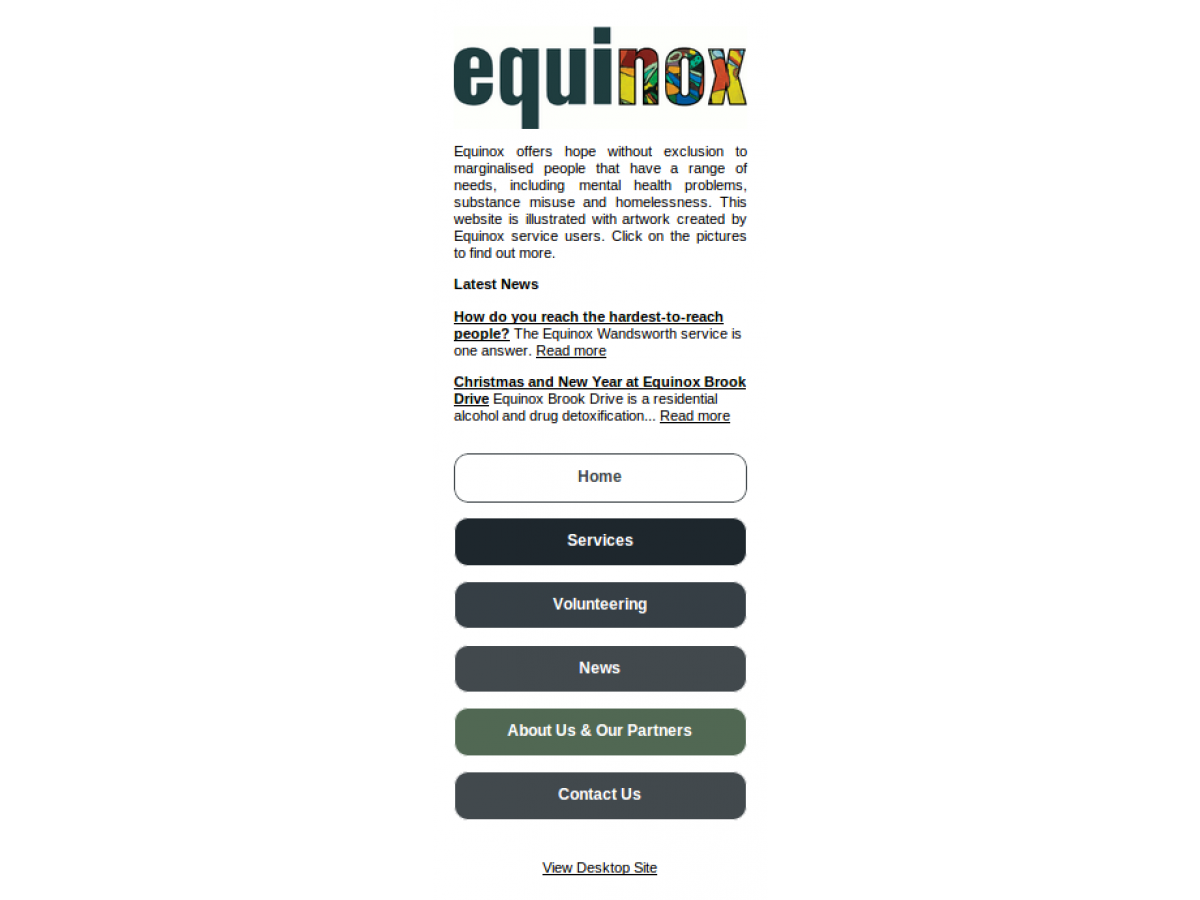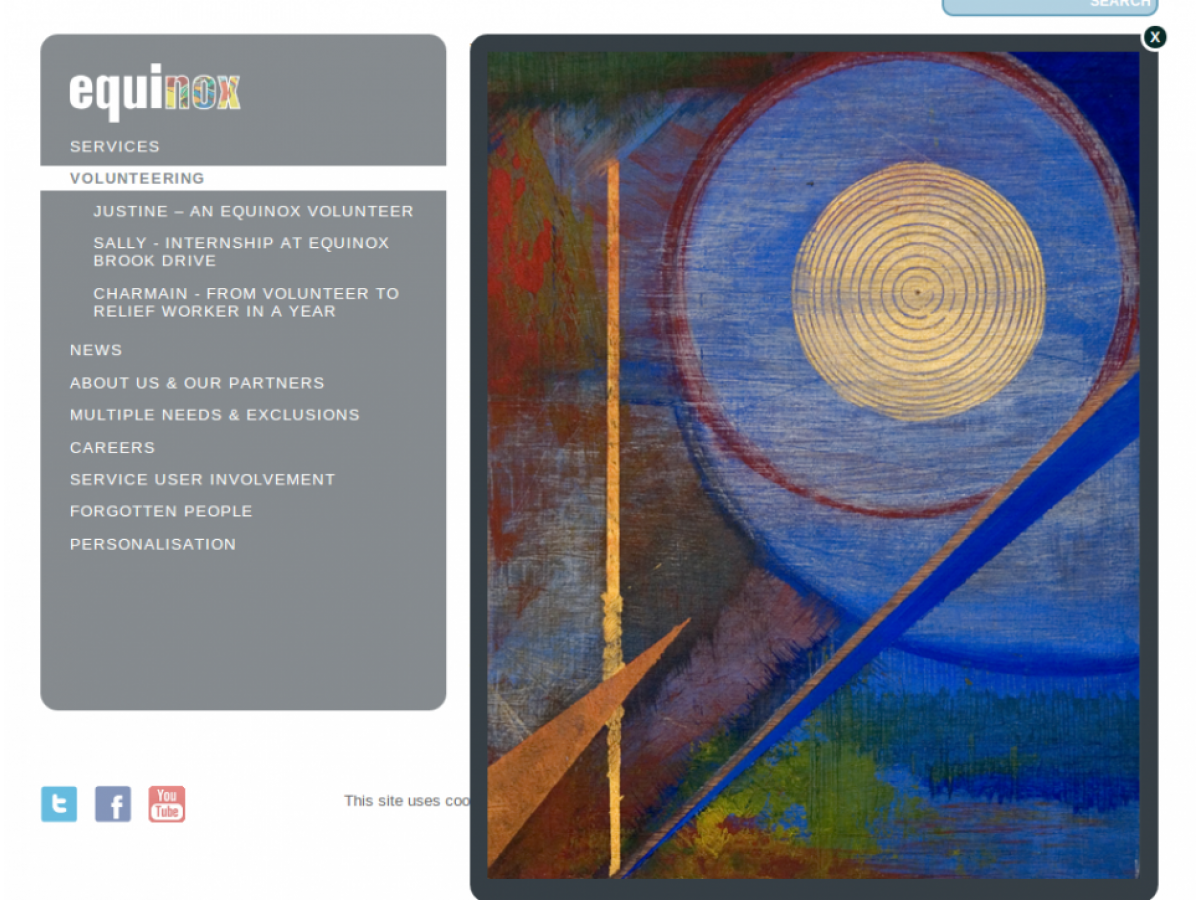 Equinox Care needed a new website that was original and stood out from their competitors, as well as showcasing some of the unique artwork created by their service users.
The site also needed to be easy to update (with an integrated CMS) and easy to use. As well as be designed to be easy to digest by it's users (not to mention easy to search and SEO friendly).
Finally, the site needed to be "mobile friendly" 
what Equinox got with their bespoke website
Working alongside RAW Associates, we were able to produce a uniquely designed site, with a strong focus on user centered design. Included was:
A uniquely laid out homepage, that looks radically different to anything else in the sector, but stil remains usable.
A full featured CMS (the site was built upon the Silverstripe CMS), that allows 'pages' to be edited, created and deleted easily by the client.
Full blogging functionality (including RSS feeds).
Two step workflows, meaning that content authors need to request content review from designated publishers, who then can authorise and publish changes.
Full site search, meaning all content in the site was indexed and easily searchable from the search box.
A dedicated mobile version of the site. The site detects what device the user is viewing it on and automatically changes the layout to suit.