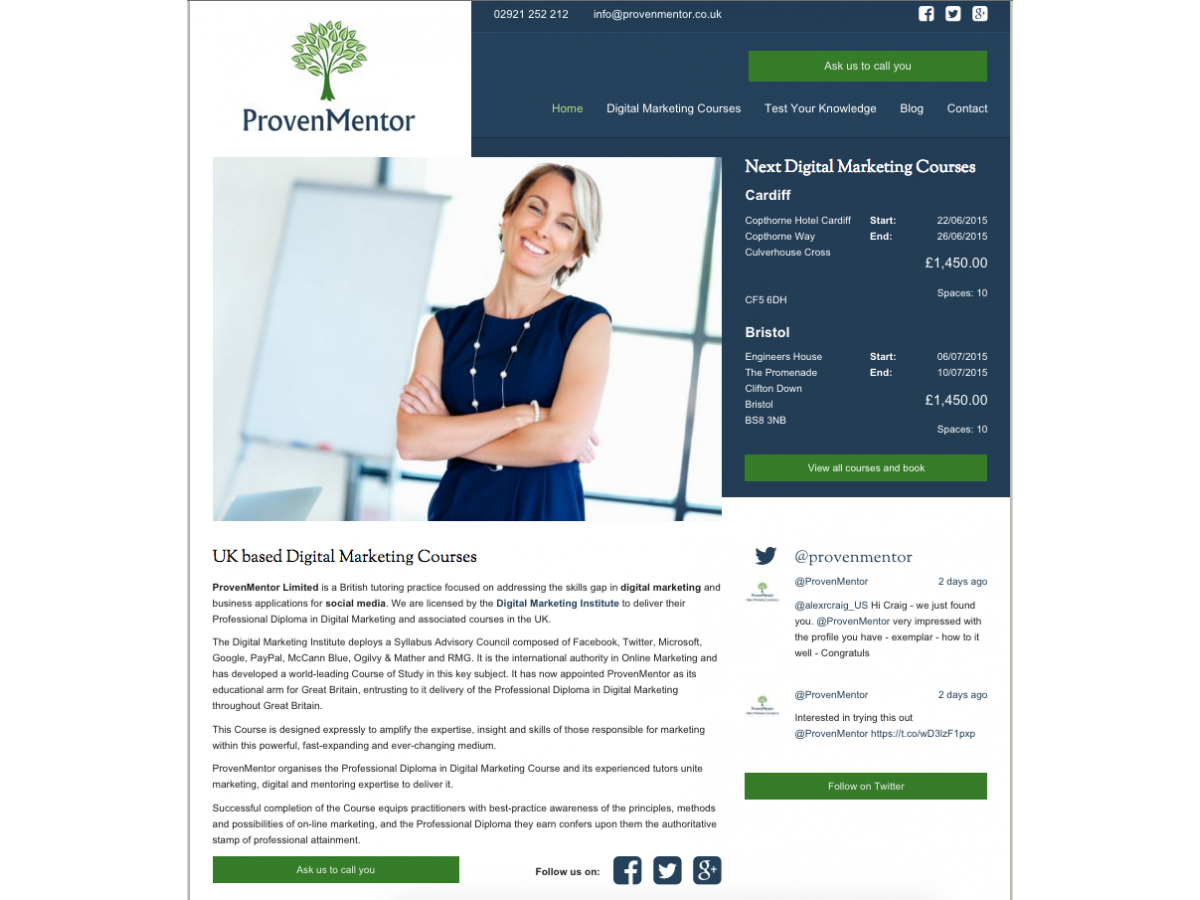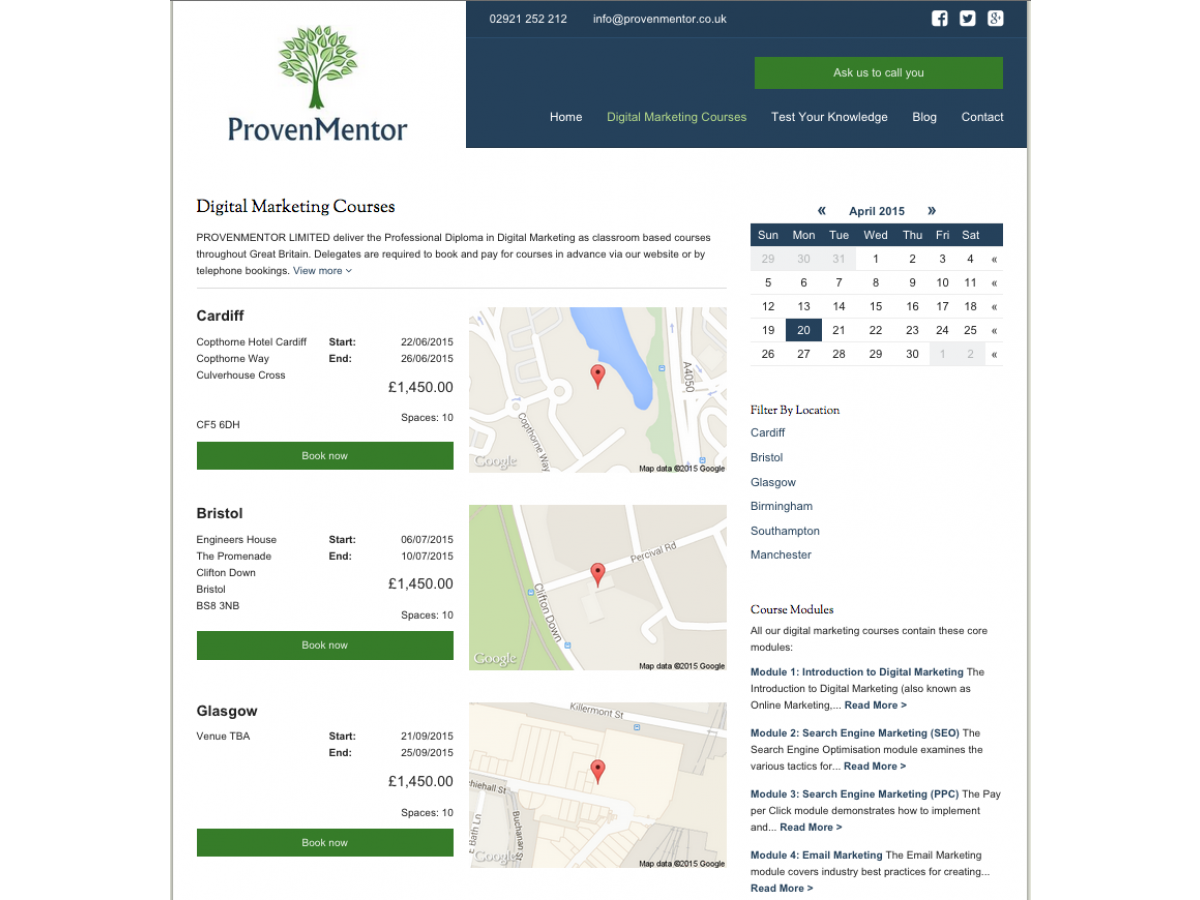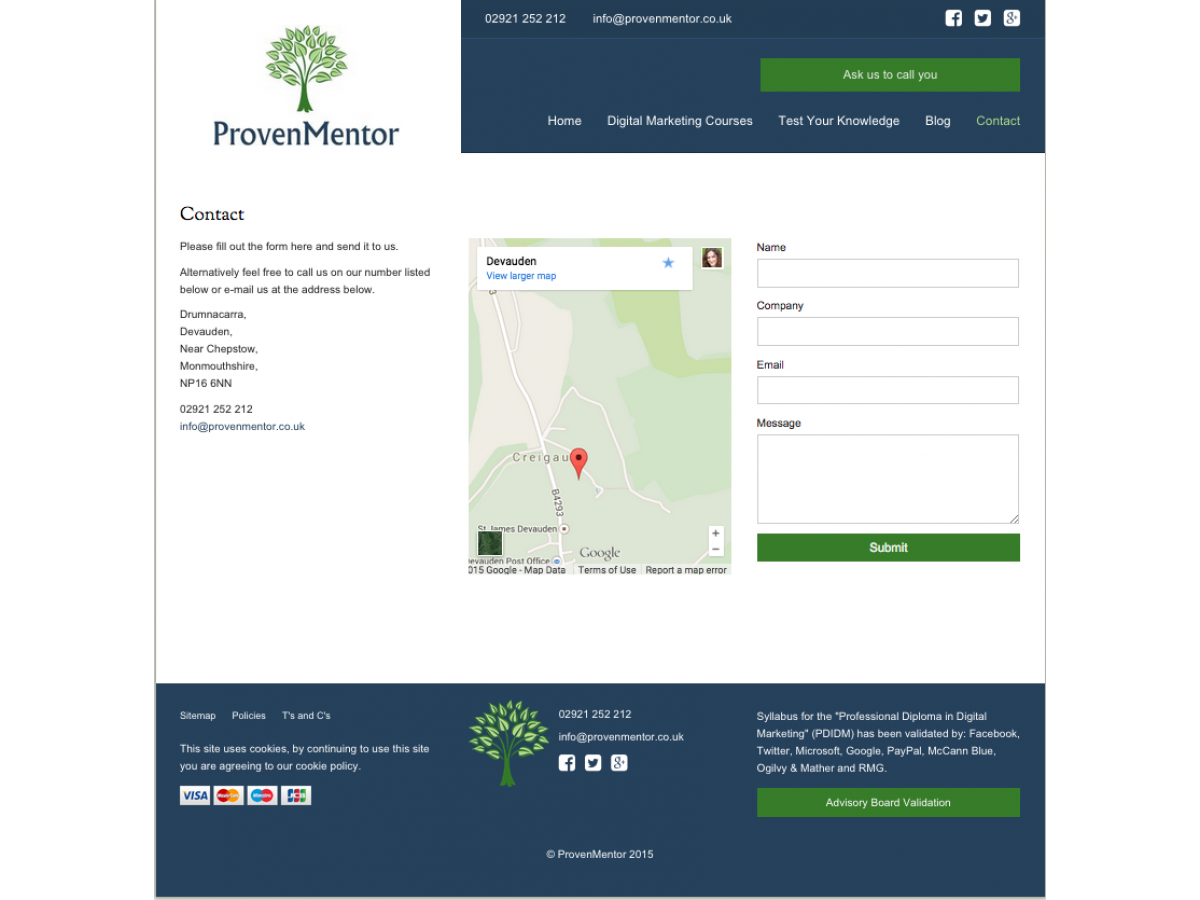 ProvenMentor were a digital marketing training company and were one of the few Digital Marketing Institute approved suppliers of the Professional Diploma in Digital Marketing. They had a logo and were keen to create a site where they could allow users to book courses, find out more about the training and even test their marketing knowledge.
what they got
We were able to produce a site that included:
Integration with a third party payment portal (Worlpay) for taking payments.
A streamlined booking experience  for the end user.
A scalable site that will allow for new courses and modules to be easily added.
Courses filtered by location and date.
A full featured content management system, that allows 'pages' to be edited, created and deleted easily by the client.
Integration with social media accounts.