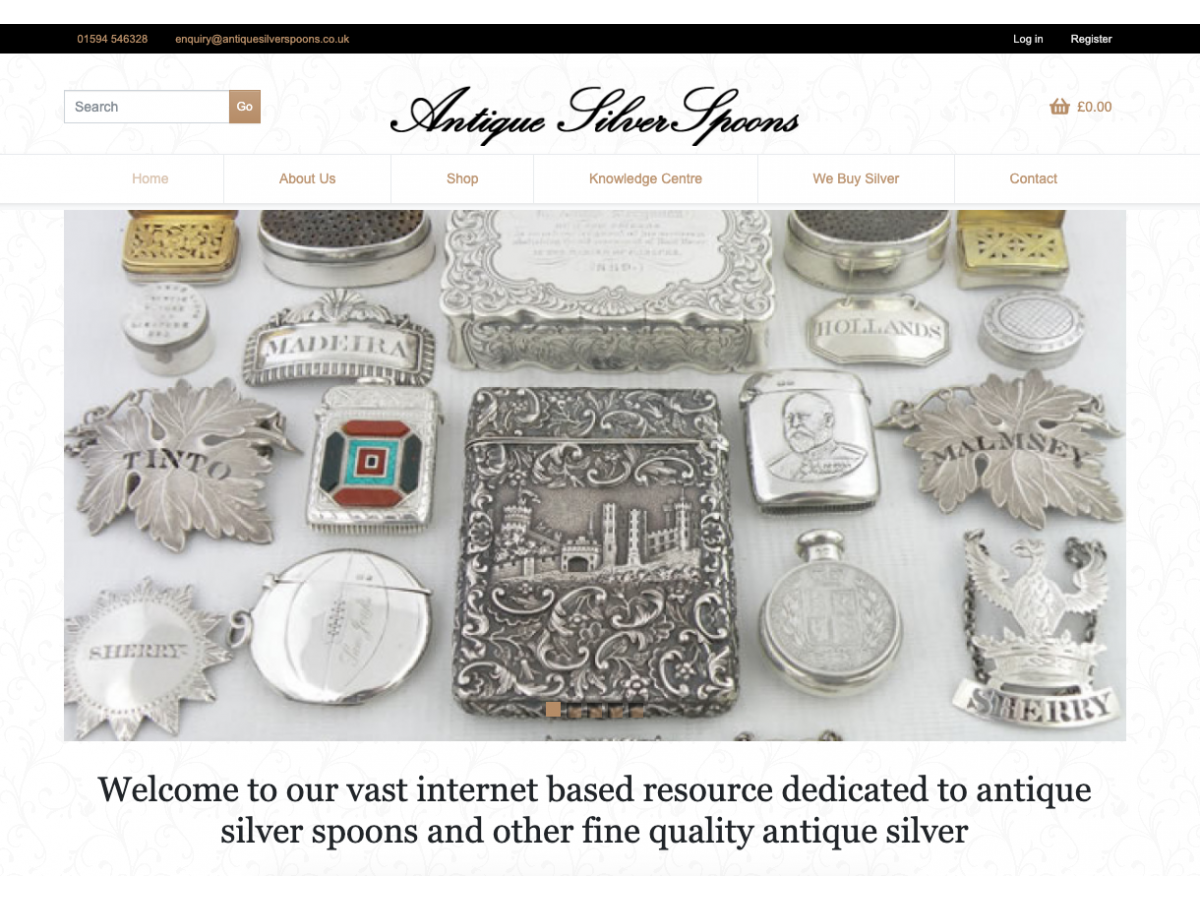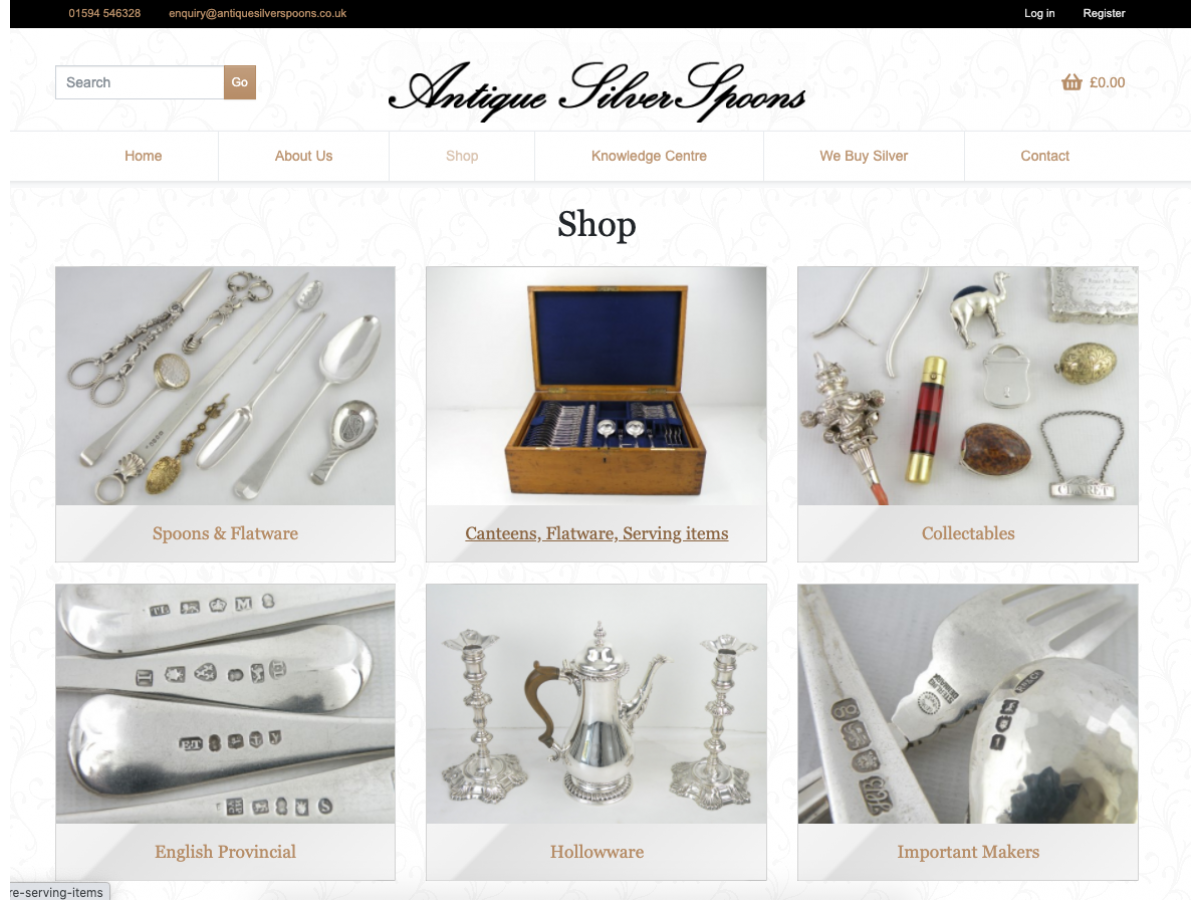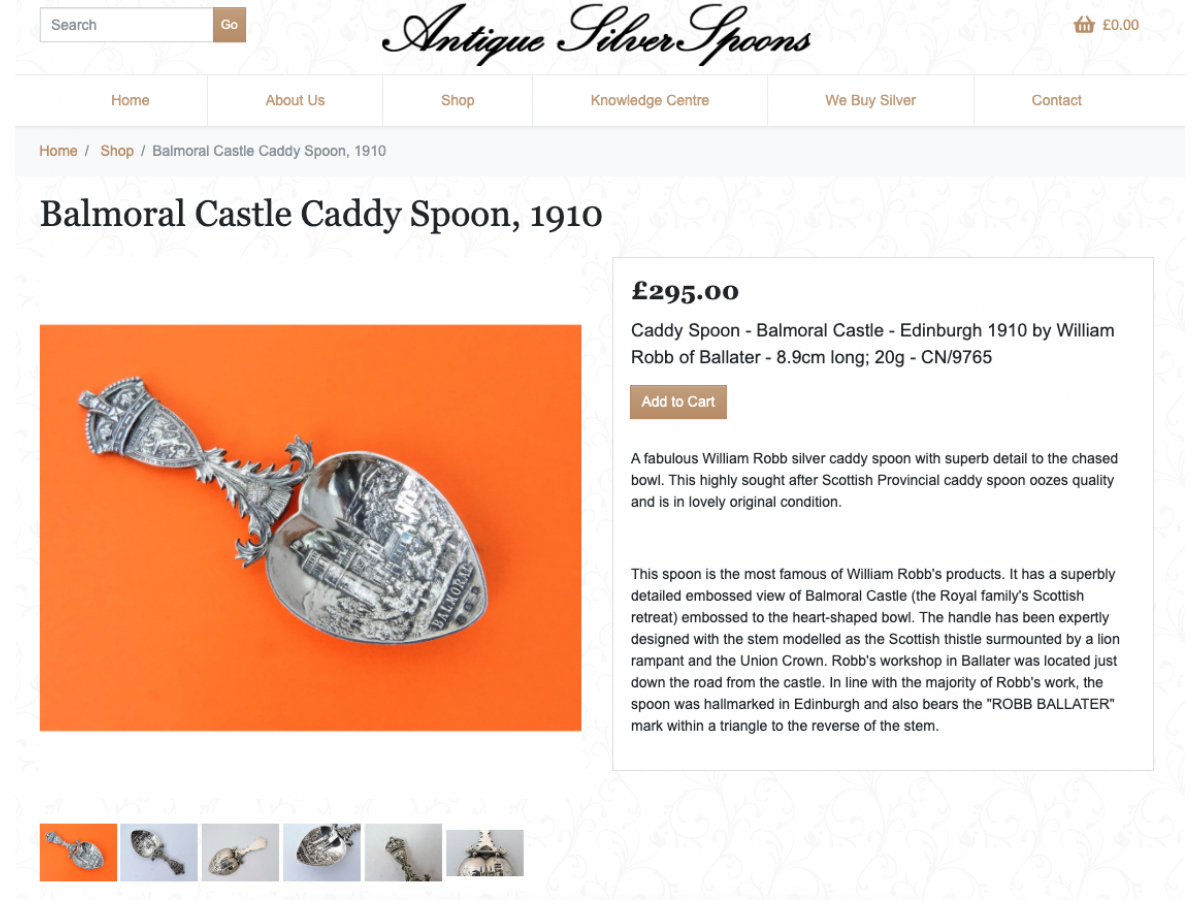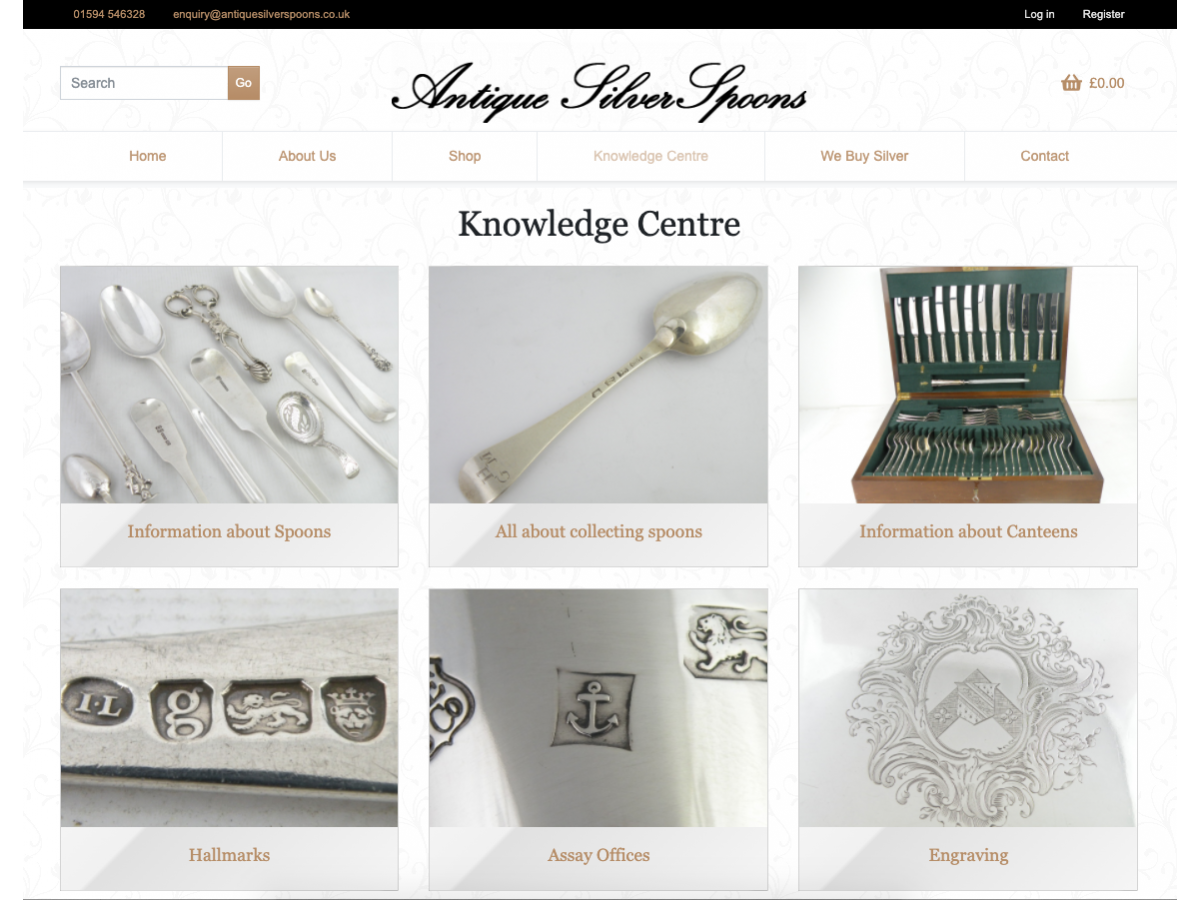 Antique Silver Spoons are a well established on-line service and sales site for collectors of rare and valuable silverware. ilateral inherited the original site as a Magento install from another developer.  However, there were many issues with the site, the main being it was not a mobile friendly theme at all.  In order to better support the customer, ilateral proposed rebuilding the site in Silverstripe.  Given the number of products (several thousands) and complex filtering, it was an interesting project.  The new site has a similar feel to the old, but works well on mobile devices, uses a simple, consistent structure for the products and filtering and both payment gateways (realex and paypal) work correctly, unlike the Magento install.
what Antique Silver Spoons got with their bespoke online store
A clean and simply styled site, working with existing branding and high quality images to ensure that the products were the primary focus for the user.
Integration with a 2 third party payment portals (PayPal & Realex/Elavon) for taking payments.
Product filtering
A full featured CMS (the site was built upon the Silverstripe CMS), that allows 'pages' to be edited, created and deleted easily by the client.
 Take a look at Antique Silver Spoons