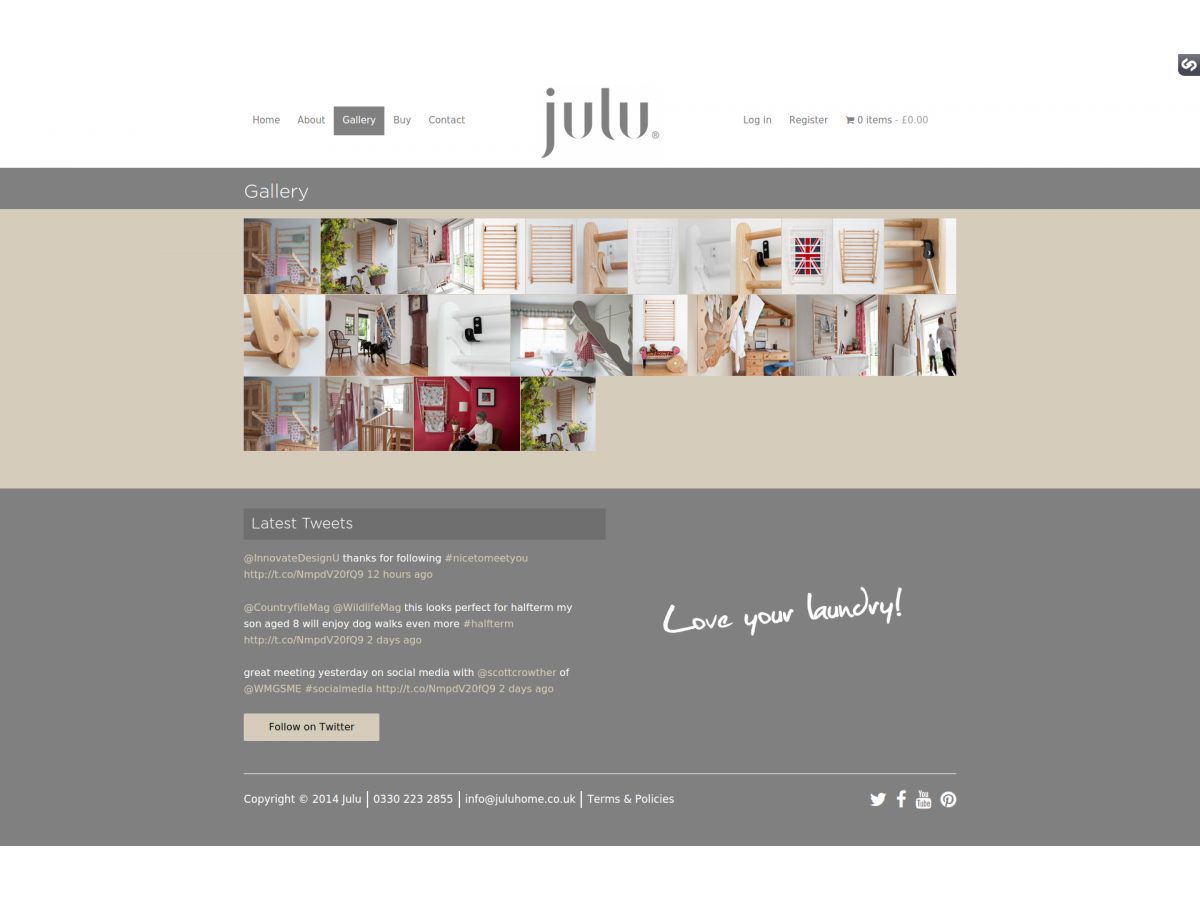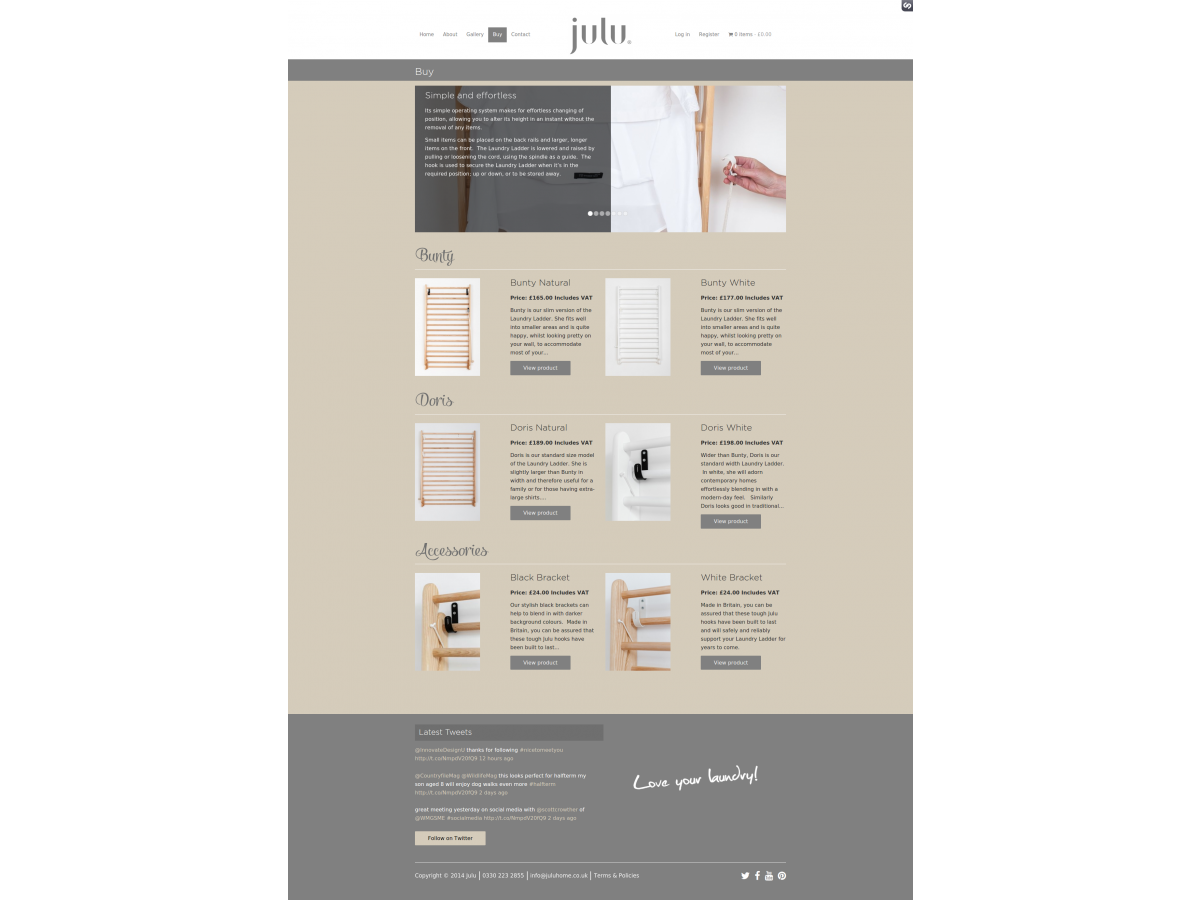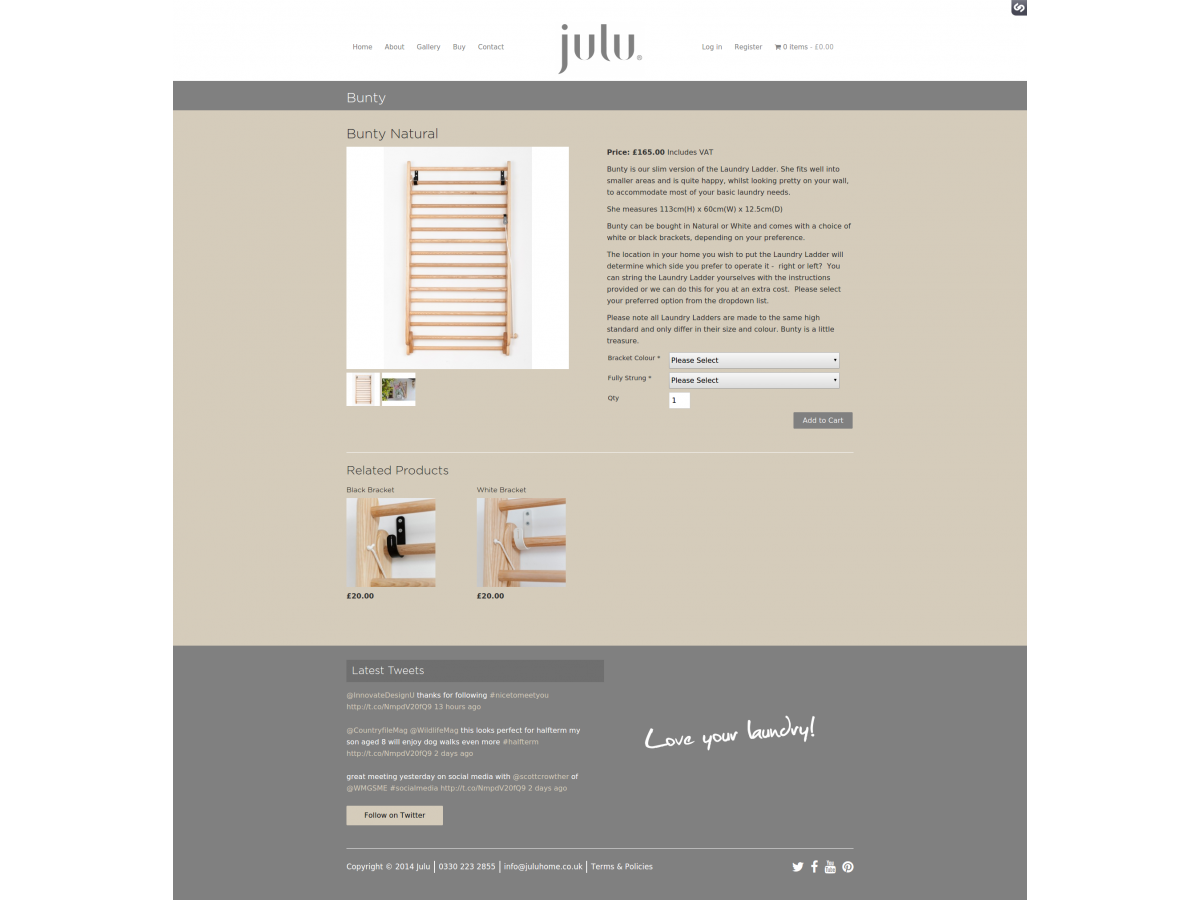 JULU are a Herefordshire/Worcestershire based company who have patented a new type of clothes airer called 'The Laundry Ladder'.  Manufactured in this country, from all British products, the Laundry Ladder is a classy product and JULU were looking for a website that would promote their product.  They had been working with a design agency on brand and logos, but eCommerce was not their speciality, so JULU approached i-lateral for assistance in creating a simple, clean eCommerce site.
what Julu got with their bespoke online store:
A full featured CMS (the site was built upon the 

Silverstripe

 CMS), that allows 'pages' to be edited, created and deleted easily by the client.

A clean homepage with strong images and a clear message about the advantages of their product (all easily editable via the CMS).
Ability to create unlimited galleries, each supporting both landscape and portrait images.
A simple buying process, allowing customisations for products
A bespoke postage package so that individual prices can be added.
Payments through their preferred secure payment provider (Paypal in this case).
Full blogging functionality (including RSS feeds).
Detailed contact information on every page, that allows the user to easily contact the client at any point in their journey.