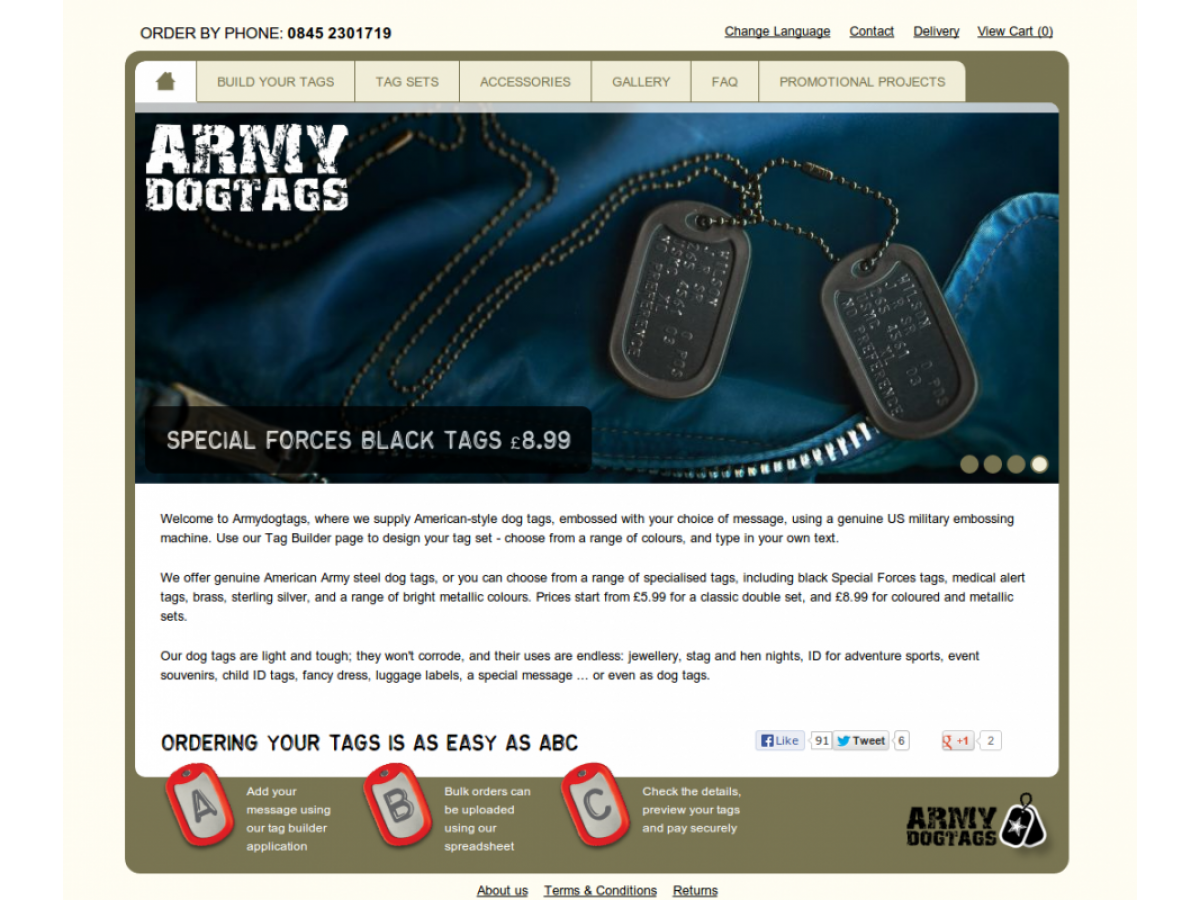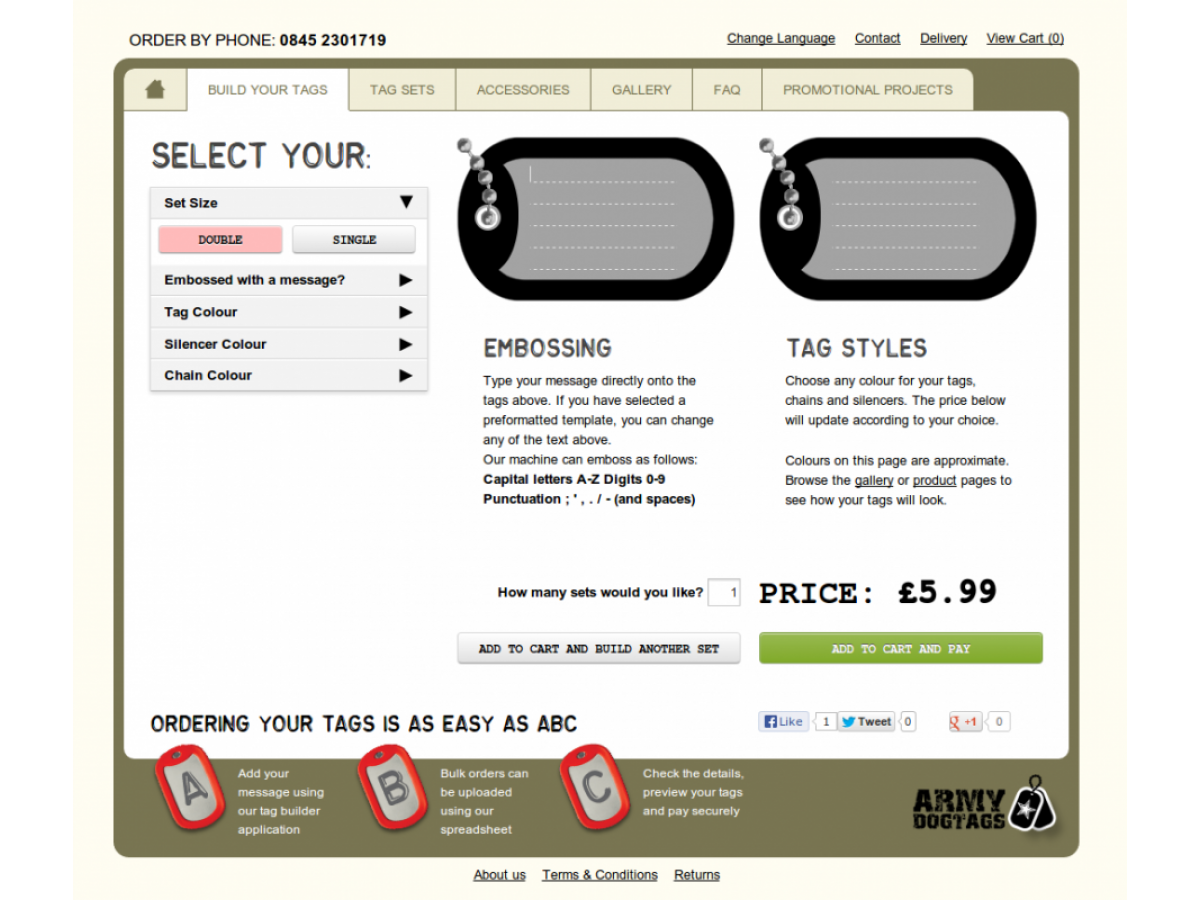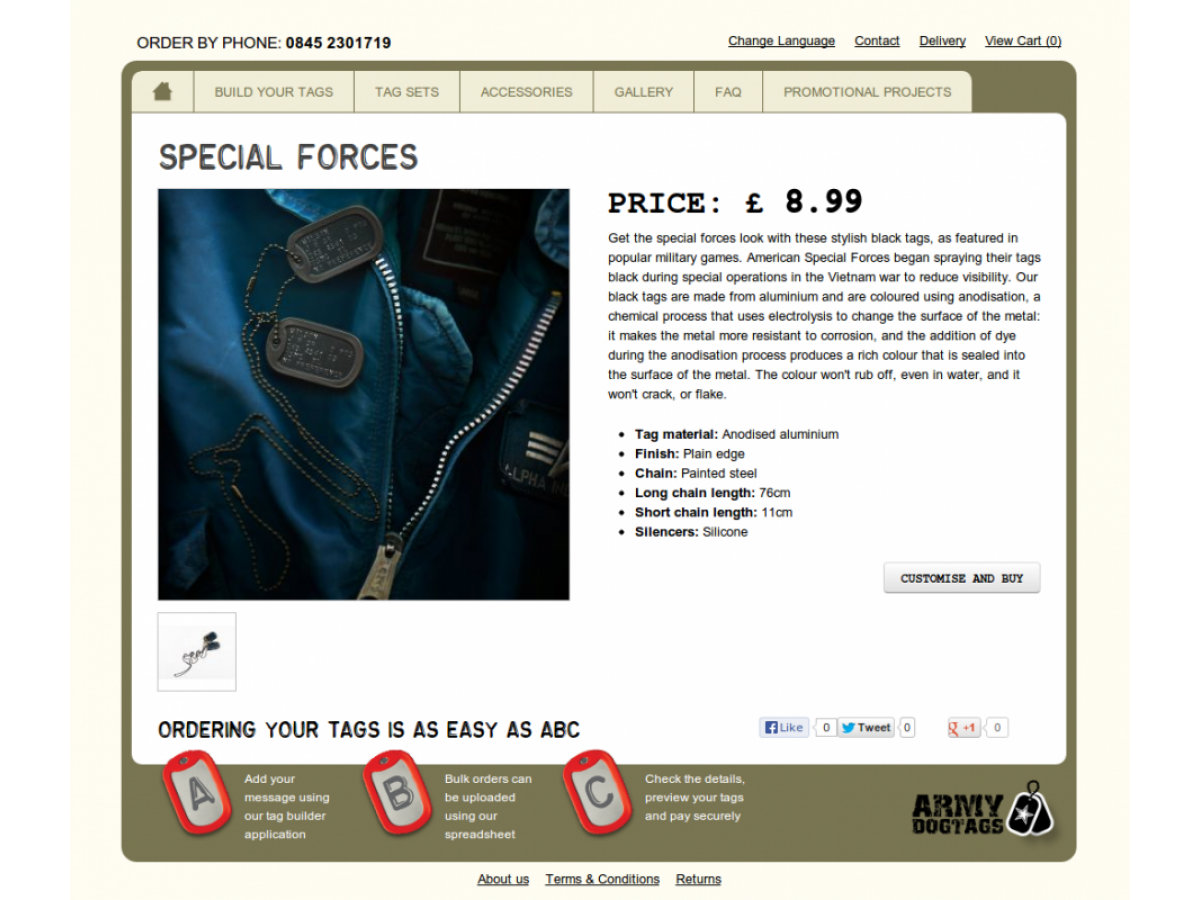 Army Dog Tags are a company that provide bespoke US army dog tags which can be embosed with custom messages. They required an ecommerce store that would allow users to design their dog tags using the browser, then purchase the tags and have them shipped to the user.
The site also needed to be as automated as possible, so that there would be the minimal chance of the client making a mistake when shipping the order.  They also need Europe versions of the site in French and German.
what Army Dog Tags got with their bespoke online store
We were able to produce a site that included: 
A bespoke "tag builder", allowing users to create dog tags, simply by typing their message into a representation loaded into the browser.
Integration with a third party payment portal (SagePay) for taking payments.
A fully customised payment portal, so the user never feels they have left the army dog tags website (even though they been rediected to sagepay)
A full featured CMS (the site was built upon the Silverstripe CMS), that allows 'pages' to be edited, created and deleted easily by the client.
Ecommerce functionality, including shopping cart and product management. 
A bespoke back end process, allowing the client to download all new orders as a file that could be sent directly to their tag embossing machine.
Custom reporting, allowing the client to see information on all orders and profitability over a set period.
what they said about i-lateral:
"Many, many thanks for your fast, friendly and efficient service. Not only do you provide us with all the information required but you are fully on board with our ethics and visions for Armydogtags Ltd. It is a rare occurrence these days to not only find people who have the answers but who are also willing to help. Your telephone support has been excellent and we are delighted with our website, both the look and the functionality are exactly what we were looking for.   We really cannot praise i-lateral enough."
Emma Lucey, Operations Director, Armydogtags Ltd
Visit the Army Dog Tags store