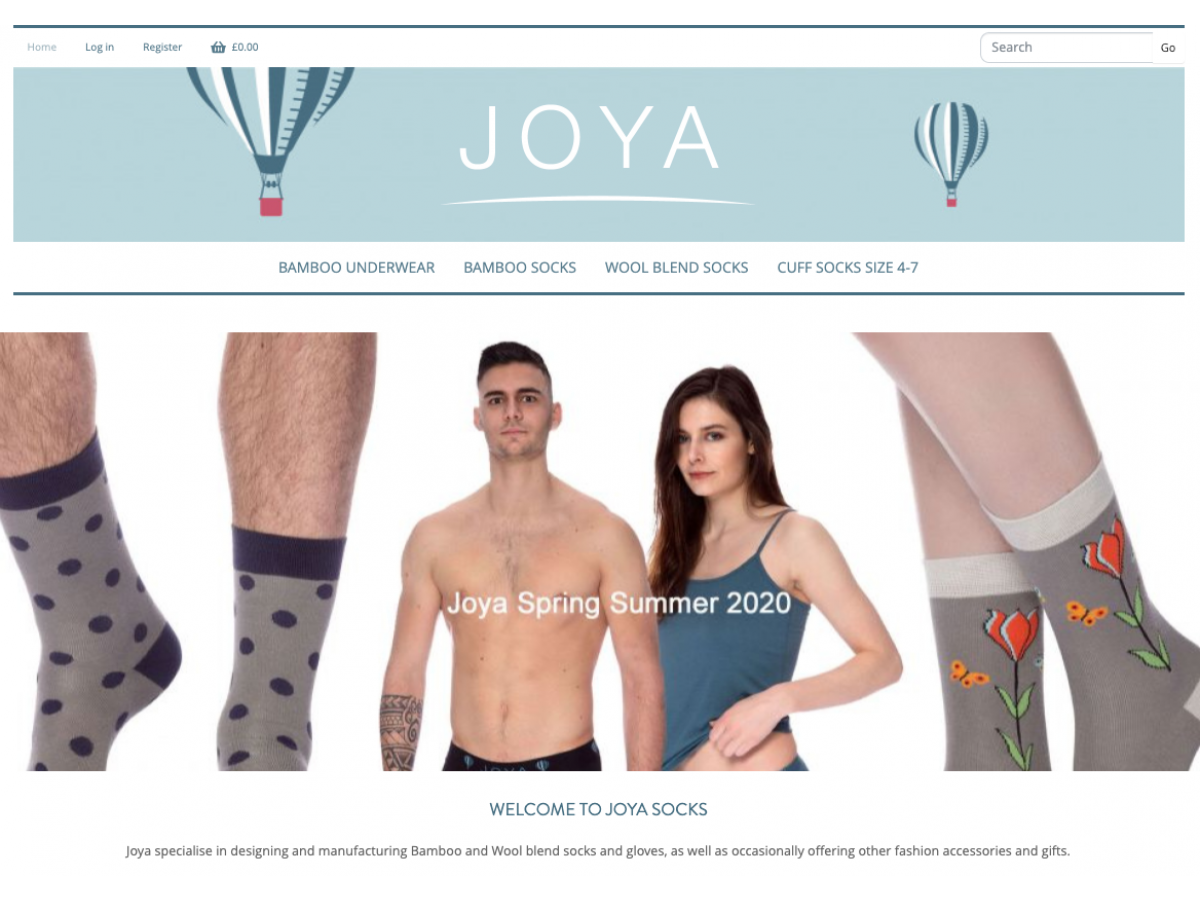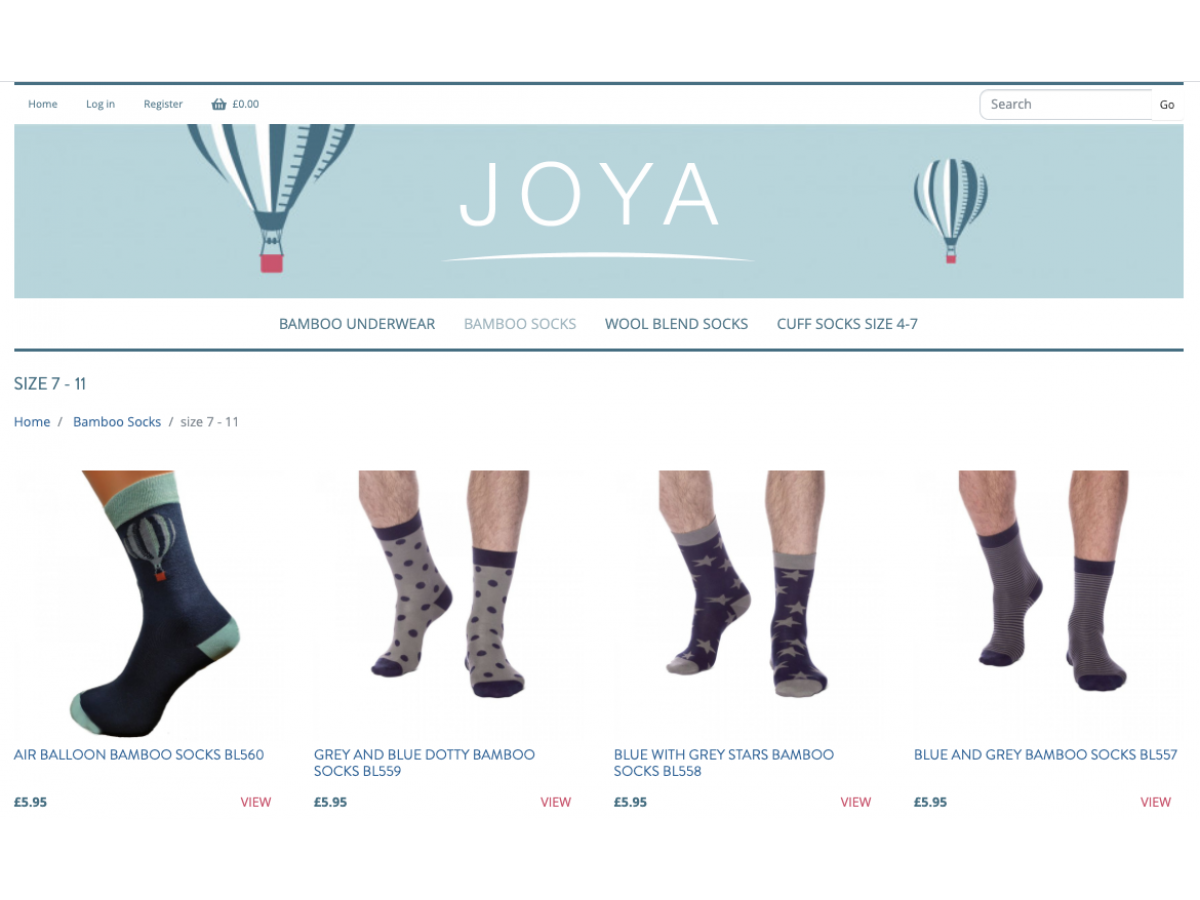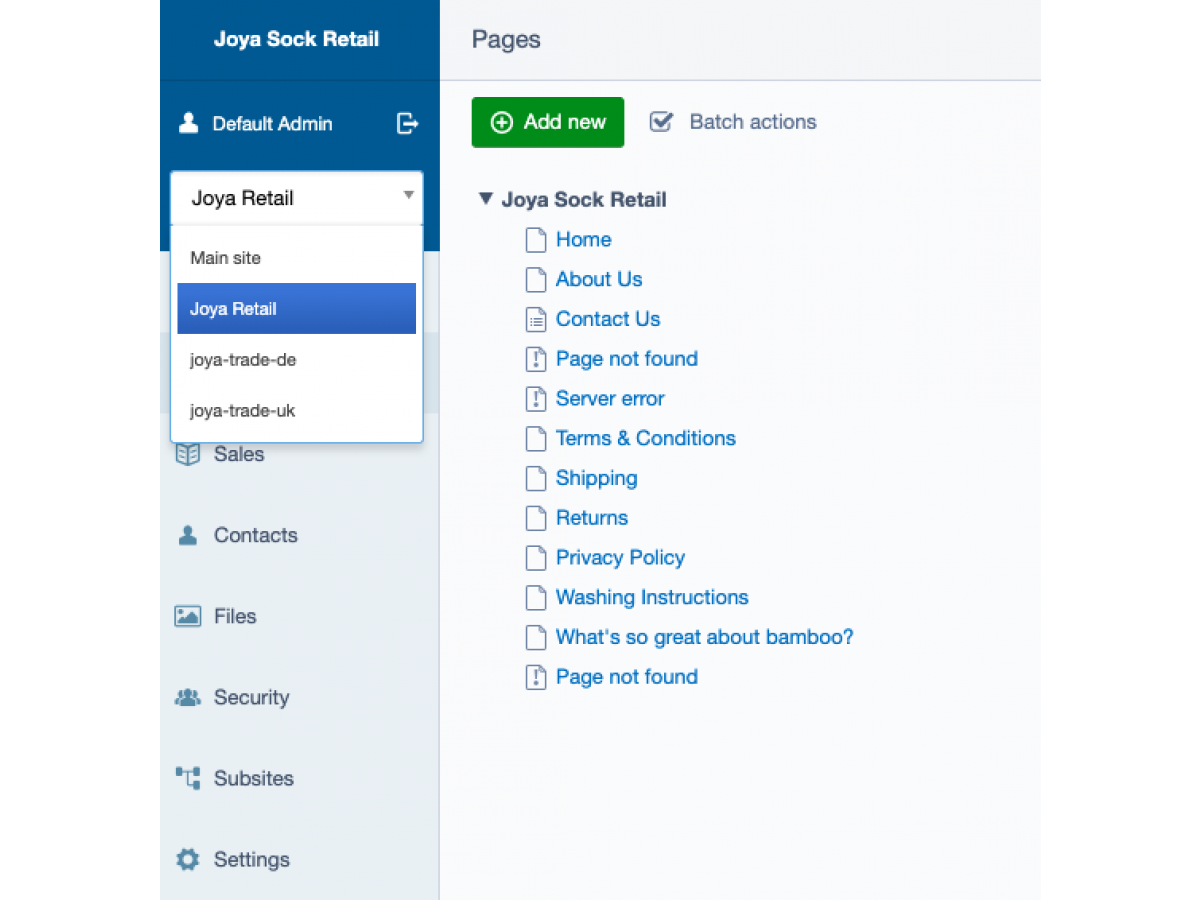 We have been working with Joya for many years now.  Initially we created an online store to complement their stylish gift shop based in the pretty Cotswold town of Nailsworth. Then one of their product ranges became very popular (joya bamboo socks) and they created a new online shopfront which was entirely 'Trade' based in order for suppliers to purchase the socks for their own stores.
The next steps was to break into the European market, so the client wanted to set up a German version of the store, with full translations.  There were 2 ways we could achieve this - just build him another store to manage (making three in total), or bring all three sites into one install as a 'sub-site' website.  This was much more appealing to the client - one set of logins, one lot of shared users, one lot of shared images etc.
So, Joya now exists as joyasocks.co.uk, joyaonline.co.uk and de.joyaonline.co.uk - all under one code base, all with unique domain names and a single login for admins.  Simple.
what joya got with their sub-sites
Working with RAW Associates for the design, were able to produce a site that included: 
Integration with a third pary payment portal (Paypal) for taking payments.
Creation of trade accounts allowing 'payment on account' for approved users
A full featured CMS (the site was built upon the Silverstripe CMS), that allows 'pages' to be edited, created and deleted easily by the client.
Complex ecommerce functionality, with one store selling direct to consumers, one being trade only and one being trade only and in german.
A bespoke back end process, allowing the client to download all new orders as a files, bulk upload products and stock levels.
Order management for each site
Take a look at Joya