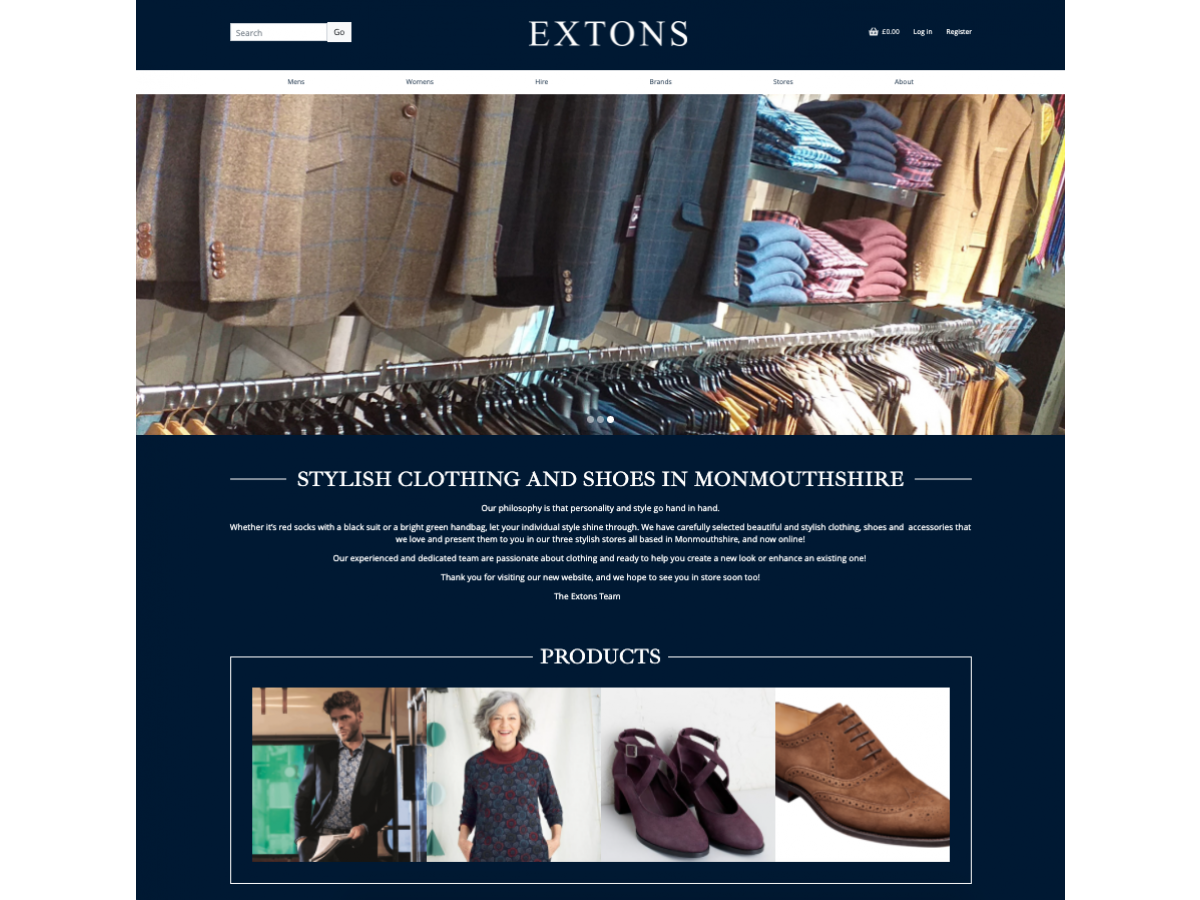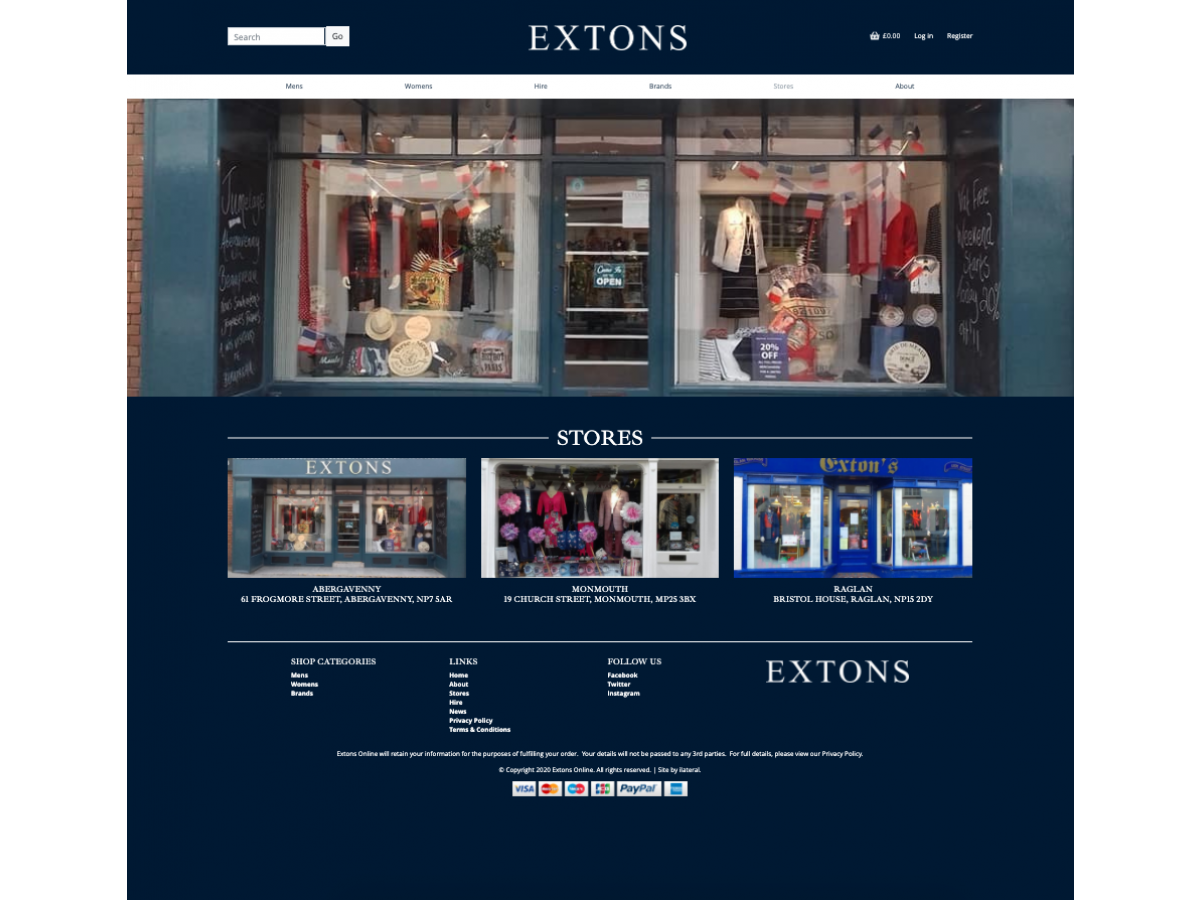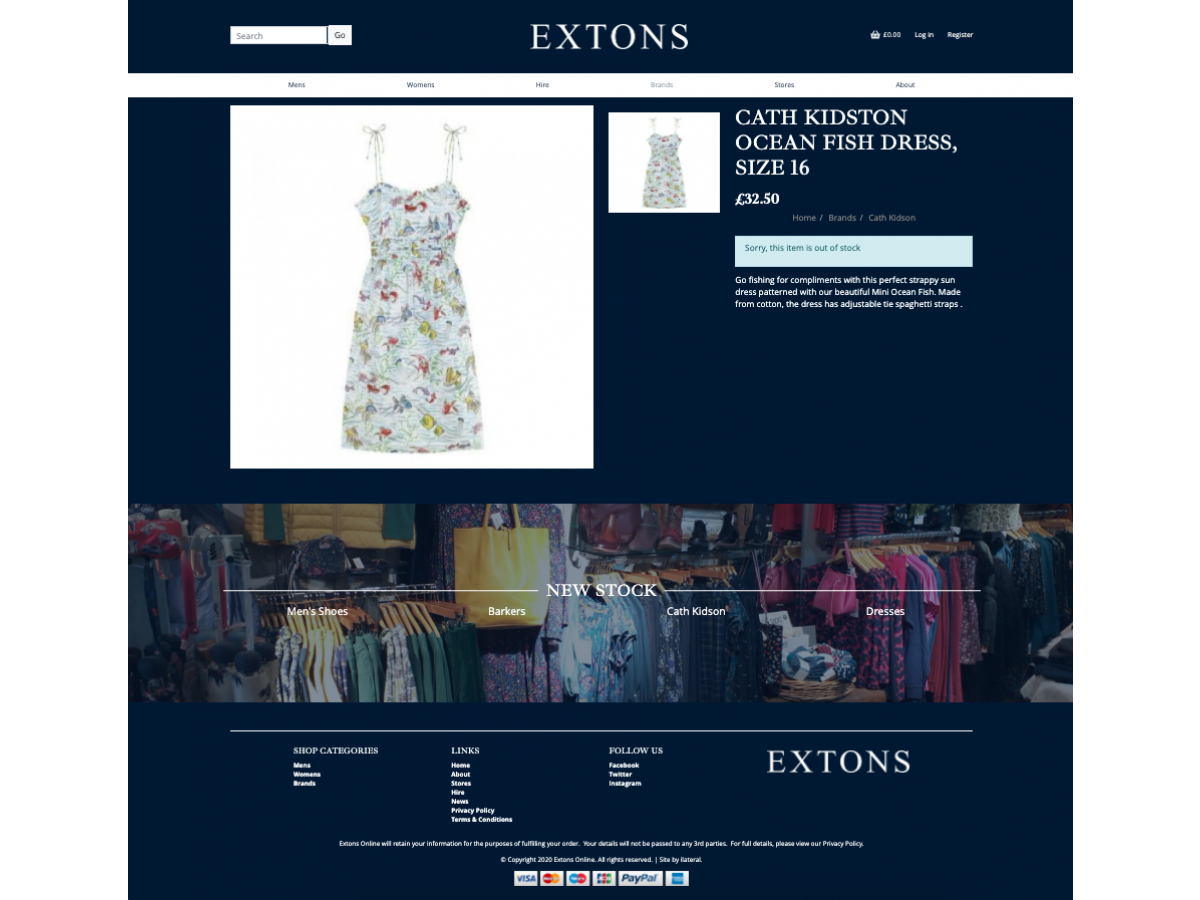 Extons are a well established high clothing retailer with shops in Monmouth, Raglan and Abergavenny.  As a business the recognised that they should have an online presence and tried out some web builder options like shopify, but found then too hard to manage and style how they wanted.  ilateral was recommended to them and we worked with them to create a truly on brand design that was distinctive and showcased the products beautifully, as well as being really simple for customers to use. 
what the extons got with their bespoke online store
A dynamic home page which populates automatically with new products.
Tiered product categories with easy to use filtering.
A bespoke, unique branded design
A full featured CMS (the site was built upon the Silverstripe CMS), that allows 'pages' to be edited, created and deleted easily by the client.
Full mobile theme to allow for easy user interaction.
 View Extons Online