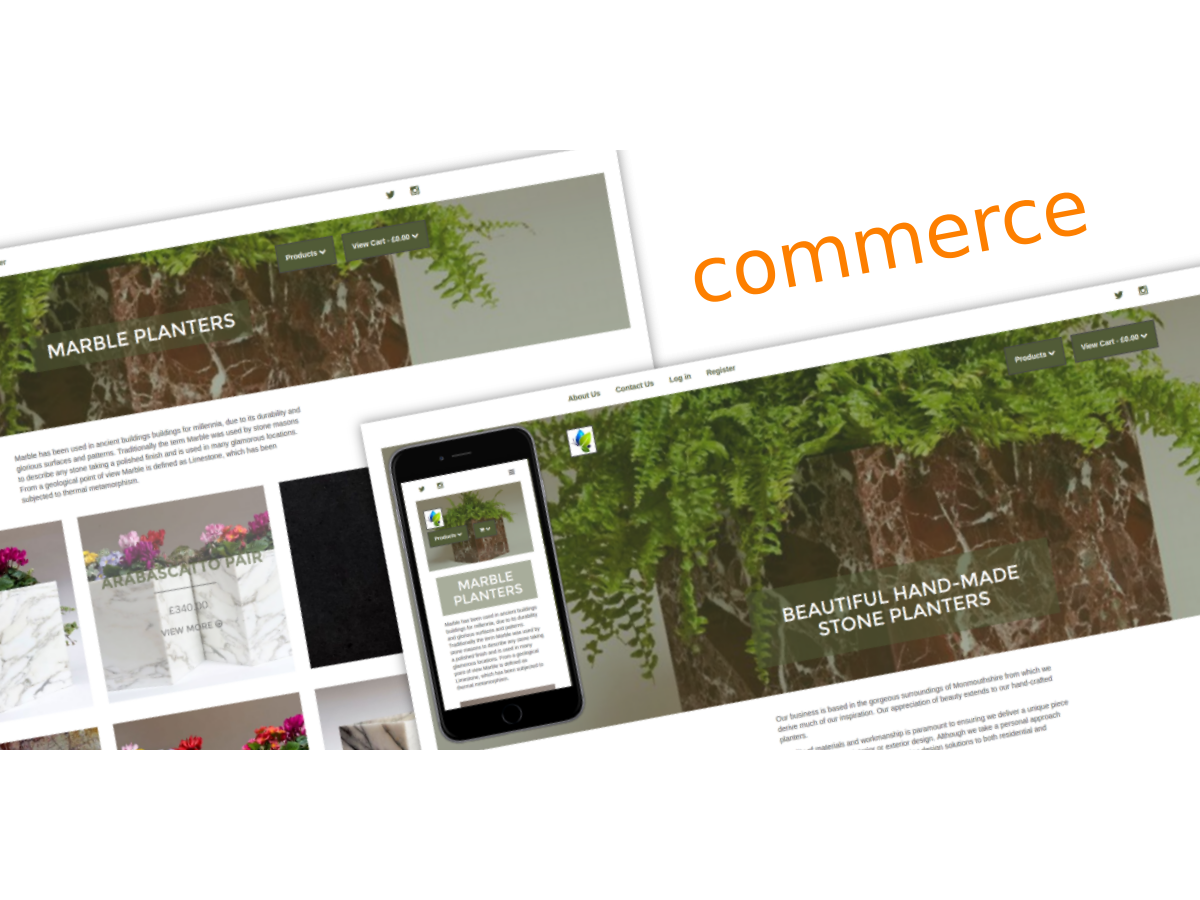 Elite Bespoke planters are a quality stonemasons, based in Monmouth who make beautiful bespoke planters from a huge range of solid stone (not composite stone), including granite, semi-precious stones, limestone and marble.  They wanted a site to showcase their work and for clients to order standard sizes and enquiry about bespoke sizes.  They were a start up business so had little social media presence or experience of selling on line.
what Elite Bespoke planters got with their bespoke online store
Working with their logo and branding, we created a unique design to show the quality images of their products.  We helped them with lots of advice on social media, payment gateways and how to ensure the best user experience.  The site has: 
An image based navigation for products.
A full featured CMS (the site was built upon the Silverstripe CMS), that allows 'pages' to be edited, created and deleted easily by the client.
Payment using 'Stripe' 
Full mobile theme to allow for easy user interaction.